Tonu murder: CID records parents' statement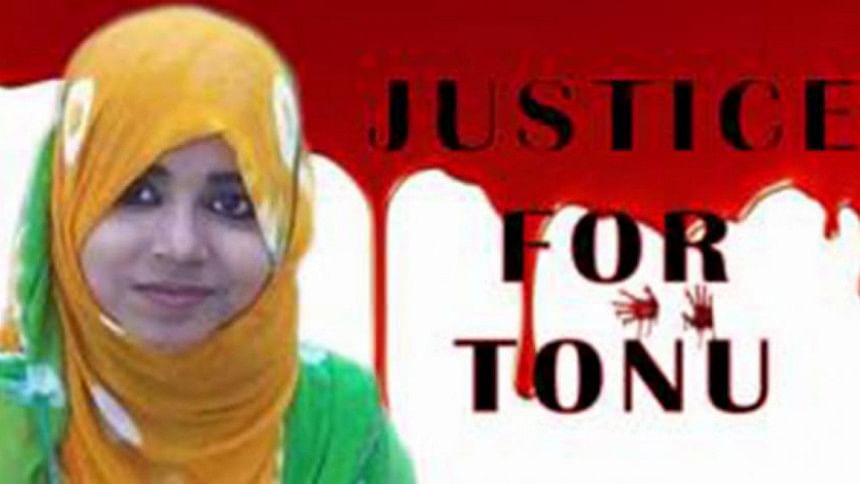 Criminal Investigation Department (CID) of police today recorded statements from slain Sohagi Jahan Tonu's parents in connection with her murder.
"We have just started the investigation. Tonu's parents were called to our office. We questioned them to learn about some matters. We can question them further for the sake of investigation. This is a continuous process," Special Superintendent of Police Nazmul Karim Khan told The Daily Star.
The sensational murder case was shifted to the CID on March 29.
"In line with the directives of the police headquarters, the case was shifted to the CID to expedite its probe," Mohammad Shah Abid Hossain, superintendent of police (SP) in Comilla, told The Daily Star that day.
Tonu, a second year history student Comilla Victoria Government College and a theatre activist, was murdered near Comilla Cantonment area on March 20 night.
According to a press release of ISPR, the unconscious body of the 19-year-old college student was found in the bordering area of the cantonment by the victim's father and he informed the military police.
Right away, Tonu was taken to the Combined Military Hospital there and the duty-doctor declared her dead.
Later, Tonu's father, Yar Hossain filed a murder case with Comilla Kotawali Police Station.