Foreign minister urges patience on Teesta
Discussions between Bangladesh and India relating to sharing of Teesta waters is being discussed behind the scene, Foreign Minister AH Mahmood Ali said today.
In the purview of Teesta deal not being inked during Narendra Modi's visit, the minister urged all "to have patience for a concrete outcome".
"Diplomacy does not take place publicly, rather it happens behind the scene," Minister Ali told reporters in a press briefing held at his office a day ahead of the maiden visit of the Indian prime minister.
Expectations were running high that some key agreements would be inked during Modi's visit that would include the long-standing understanding over sharing of Teesta waters and the land boundary deal.
But few days ago, India has made it clear that Teesta deal will not be on the cards for Bangladesh.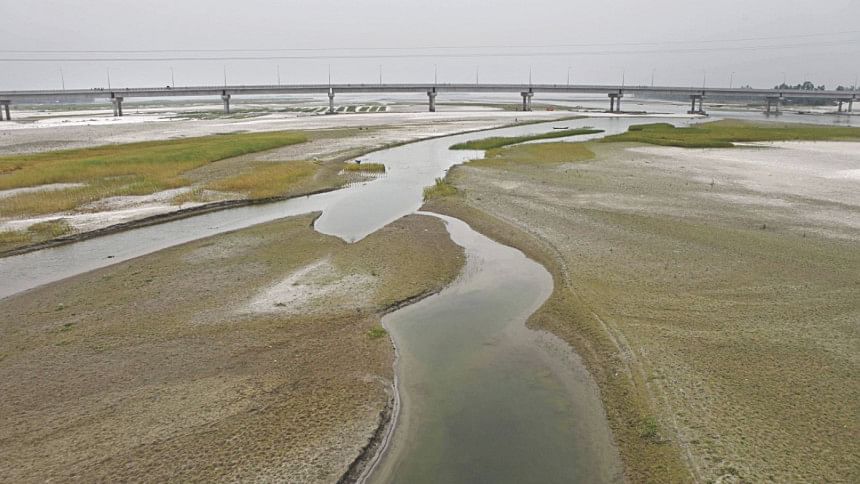 Asked whether he was disappointed over Teesta, the foreign minister said he "no" and added that the issue was being discussed behind the scene.
According to what he said during this morning's press briefing, Bangladesh and India will mainly host talks focusing on regional connectivity.
This was made clear by Narendra Modi himself last night in a Facebook post where he said that he was "certain that his visit will be beneficial for the people of both Bangladesh and India and in the larger good of the South Asian neighbourhood".
State Minister for Foreign Affairs M Shahriar Alam, Foreign Secretary M Shahidul Haque and Bangladesh High Commissioner in New Delhi Syed Moazzem Ali were also present in the briefing.
The foreign minister described about the deals and instruments to be signed during Modi's visit.