Modi due tomorrow
Sees Dhaka visit with a sense of delight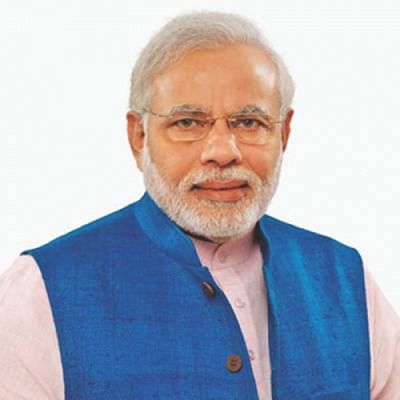 Indian Prime Minister Narendra Modi said he would go to Bangladesh with "a great sense of enthusiasm and delight" for a visit that will see the signing of a host of agreements and the announcement of grant-in-aid projects.
In a Facebook post last night, Modi said: "On 6th June I will begin my 2-day visit to Bangladesh. It is with a great sense of enthusiasm and delight that I visit a nation with which India's ties have been very strong."
In Bangladesh, he would attend several programmes, which include meeting with PM Sheikh Hasina "who has played an important role in strong India-Bangladesh ties," he said, adding that there will be delegation-level talks and signing of agreements as well.
"I will join the programme to unveil the plaques for various Grant-in-Aid projects. At the Prime Minister's Office, plaques of railway, cultural and road projects will be unveiled. Similarly, plaques for various development projects will be unveiled at the New Chancery," Modi said.
The Indian PM said he would pay tributes to martyrs of the 1971 Liberation War at the National Mausoleum and he was eager to visit Bangabandhu Memorial Museum and "pay tributes to the great Sheikh Mujibur Rahman" whom he described as "a friend of India and a pillar of strength and democracy in the South Asian region".
"It will be my privilege to receive the Award of Liberation War Honour on behalf of Atalji [former Indian PM Atal Bihari Vajpayee]. Atalji, as Foreign Minister and as PM, placed great emphasis on strong ties with Bangladesh and had visited Bangladesh in 1999," he went on.
Terming the ratification of the Land Boundary Agreement (LBA) as a "watershed moment in our ties with Bangladesh," Modi said: "I must highlight the support of political parties as well as Chief Ministers of various states that led to the smooth passage of this amendment bill."
"A few weeks ago, the Indian Parliament unanimously approved a Constitution amendment bill to give full effect to our Land Boundary Agreement of 1974 with Bangladesh and the related 2011 Protocol.
"I will be visiting the Ramakrishna Mission in Dhaka. It was founded by devotees of the Belur Math in 1899. I will also visit the famous Dhakeshwari Temple.
"I am certain my visit will be beneficial for the people of both our nations and in the larger good of the South Asian neighbourhood," Modi wrote.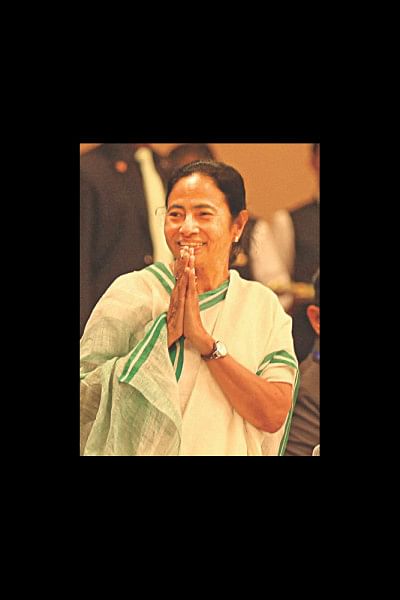 MAMATA ARRIVES TODAY
West Bengal Chief Minister Mamata Banerjee, who was invited by Modi to accompany him during his Bangladesh visit, is coming alone and around 15 hours ahead of him.
"She will land at 8:30pm tomorrow [today] from Kolkata and will return the next evening [tomorrow] after witnessing some official engagements between Modi and Bangladesh Prime Minister Sheikh Hasina," said a senior foreign ministry official.
State Minister for Foreign Affairs Md Shahriar Alam will receive Mamata at the VIP Terminal of Hazrat Shahjalal International Airport in Dhaka.
Indian PM Modi is scheduled to arrive in Dhaka at 10:15am tomorrow for his 34-hour visit and Hasina will receive him at the airport.
Mamata and Modi are not only travelling separately but also will be staying in separate hotels and return on separate dates.
While Pan Pacific Sonargaon Hotel has been booked for Modi's entourage,
Mamata will stay at Radisson Hotel, according to a foreign ministry official.
She is the only Indian chief minister visiting Dhaka during Modi's visit. The chief ministers of Assam, Meghalaya and Tripura are not coming, although they played crucial roles in the LBA ratification.
On May 28, West Bengal Education and Parliamentary Affairs Minister Partha Chatterjee first broke the news that Mamata would accompany Modi during his Dhaka trip, ending speculations on the contrary.
Diplomatic sources in New Delhi say Mamata's decision not to accompany Modi clearly shows that she is still not ready to sign the Teesta Water Sharing Agreement with Bangladesh.
A couple of days ago, Mamata said the Teesta issue was not on her agenda.
Mamata had earlier backtracked at the eleventh hour and pulled out from the delegation of former prime minister Manmohan Singh during his Dhaka visit in 2011, raising objection to the Teesta deal.
Political analysts in Dhaka and New Delhi think domestic conflicts in Indian politics have surfaced outside the country. Mamata in fact wants to convey the message that she is a leader of her own, they believe.
NEW TRANS-BORDER BUS
Mamata yesterday flagged off the new Kolkata-Dhaka-Agartala bus service.
Terming it historic, she said it would bring people of India and Bangladesh closer.
However, the Volvo bus that was scheduled to take 27 media people and some senior officials to Dhaka could not start due to mechanical glitches which were noticed barely five minutes before the flag-off ceremony at Nabanna, the West Bengal secretariat, reports our Delhi correspondent.
Later, the passengers were put into another bus, which travelled to a place near Kolkata airport and was waiting for the official bus to be repaired. If the bus cannot be repaired in time, another air-conditioned bus would be sent to Dhaka, officials said.
Mamata, however, symbolically flagged off the bus.
"The launch of Kolkata-Dhaka-Agartala bus service makes this day forever memorable and historically significant for us," she said, adding: "This will bring both India and Bangladesh closer and strengthen our friendship."
Distance between Agartala and Kolkata via Dhaka is 500 kilometres, but it is 1,650km if one travels through the 'chicken's neck' connecting West Bengal to the northeast and Assam capital Guwahati.