Teacher arrested for 'rape' in Gazipur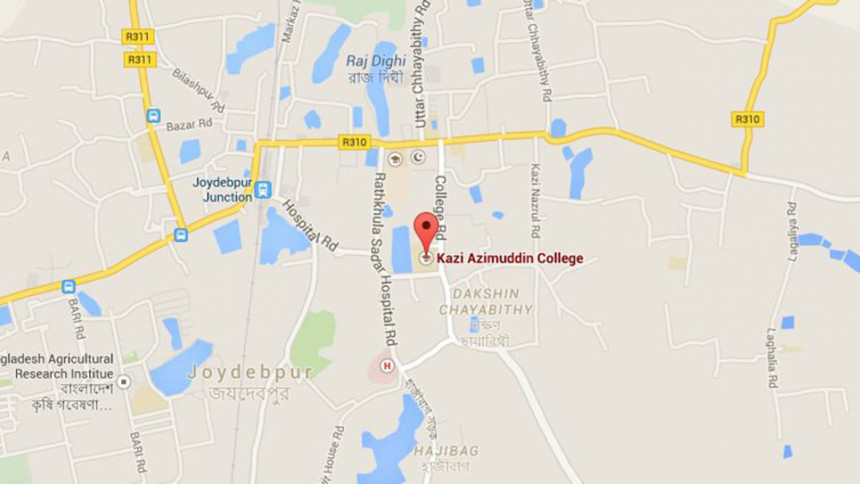 A college teacher was arrested in Gazipur today for allegedly raping one of his students.
Abdul Ali Shwapan, 30, lecturer of English department of Kazi Azim Uddin College in Gazipur town, was also suspended from the college in this regard, reports our Gazipur correspondent.
Mohammed Moniruzzaman, sub-inspector of Kaligonj Police Station, said the victim, an HSC student, filed a case against the teacher on Wednesday night with the station. Police arrested the teacher this morning and sent him to Gazipur court, he added.
Since her admission about two years ago, Shwapan had been disturbing her. He also managed to build up a relation with her.
Shwapan went to the victim's house at Kaligonj around 8:00pm on Tuesday hearing that she was alone in the house.
As the victim requested him to leave the house, Shwapan got furious and raped her.
Hearing the victim's screams, neighbours came forward and caught the teacher before handing him over to police.
They also sent the victim to Gazipur Shahid Taz Uddin Ahmed Medical College Hospital.
Mohammed Altab Hossain, principal of Kazi Azim Uddin College, said the college management committee has suspended Shwapan on Thursday.
Meanwhile, Mahfuza Akter Rima, wife of Shwapan, demanded that Shwapan be punished for his heinous acts.