Tanu killing: No arrest as demand for justice gets stronger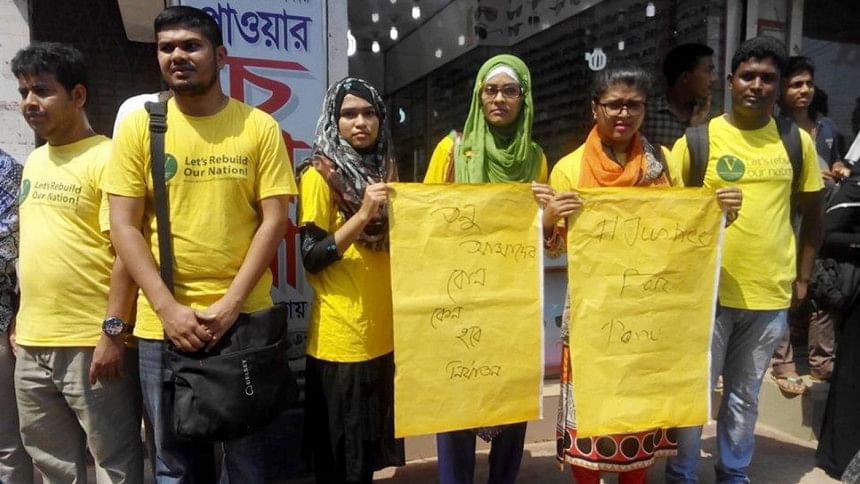 Hundreds of students from Comilla Victoria College formed a human chain in the district town for an hour demanding arrest of the killers of a female student of the college.
After the human chain at Pubali Chattar in Kandirpar area, the students submitted a memorandum to the deputy commissioner demanding justice for Sohagi Jahan Tanu, reports our correspondent from Comilla.
Meanwhile, police have yet to arrest anybody in connection with the killing, said Abdur Rob, officer-in-charge of Comilla Kotwali Police Station.
The body of Sohagi Jahan Tanu, 19, a second year history student and a member of Victoria College Theatre, was recovered from Comilla's Moinamoti area on Sunday night.
READ MORE: Cry for justice rings countrywide
The following day, her father Year Hossain filed a murder case with the local police station.
Comilla Superintendent of Police Abid Hossain yesterday said that they were waiting for the autopsy report, which will confirm if she had been murdered after an attempted rape.
Although Tanu's friends claim that she had been raped and murdered.
Yesterday, human chains were formed, protests rallies were staged and processions were brought out across the country demanding that perpetrators of the murder be immediately identified and brought to justice.