BSTI cancels licences of 7 substandard food products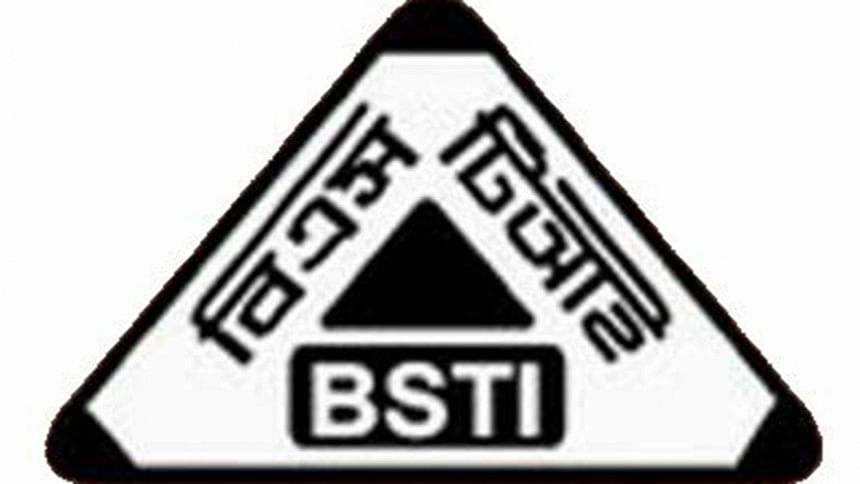 Bangladesh Standards and Testing Institution (BSTI) has cancelled the licences of seven products of seven companies for producing substandard foods.
The food products of the companies are among the 52 food items that have been found substandard by BSTI.
The seven companies are Al Safi Drinking Water of Al Safi Drinking Water; Narjan Drinking Water of Shahari and Brothers; Morn Dew Drinking Water of Morn Dew Pure Drinking Water; RR View Drinking Water of RR View Purified Drinking Water; Testy, Tani, Taskia Soft Drink Powder of Shanta Products; Priya Soft Drink Powder of Jahangir Food Products and Banolata Ghee of Banolata Sweets and Bakery.
"We cancelled the licenses as they failed to maintain the standards of the BSTI," said Mohammad Reazul Haque, deputy director of the BSTI.
The companies will get back their production licences if they can prove their ability to maintain the standards, he said.
The BSTI also suspended the license of 18 food products of different companies, a statement issued by the BSTI said today.
The BSTI recently collected 406 samples of food items from the market from across the country and tested those at its laboratory. It got results of 52 food items which have been found substandard.
Later, the government agency served a show-cause notice to the companies of 52 brands.
BSTI has taken the steps as the companies did not respond to the notice by the stipulated time. 
The BSTI suspended production: Teer Sarishar (Mustard) Tel (Oil) of City Oil Mill; GB Sarishar Tel of Green Blessings Vegetables Oil Industries Limited; Pusti Mustard Oil of Shabnam Vegetables Oil Industries Limited; Rupchanda Mustard Oil of Bangladesh Edible Oil Limited; Arra Drinking Water of Arra Food and Beverage Limited; Duncan Natural Mineral Water of Duncan Products Limited; Dighee Drinking Water of Dighee Drinking Water; Pran Lachchha Seemai (vermicelli) of Pran Agro Limited; Danish Holuder Gura of Danish Food Limited; Pran Holuder Gura of Pran Agro Limited; Fresh Holuder Gura of Tanvir Food Limited; Mollah Solt Aydinjukta Laban of Mollah Salt Industries; Pran Curry Powder of Pran Agro Limited; Danish Curry Powder of Danish Food Limited; ACI Pure Dhaniar Gura of ACI Food Limited; Doodles Noodles (Stick) of New Zealand Dairy Products BD Limited; Sun Chips of Kashem Food Products Limited and ACI Aydinjukta Laban of ACI Salt Limited.