'Blacklist producers of adulterated goods'
Industries minister says at event to observe World Metrology Day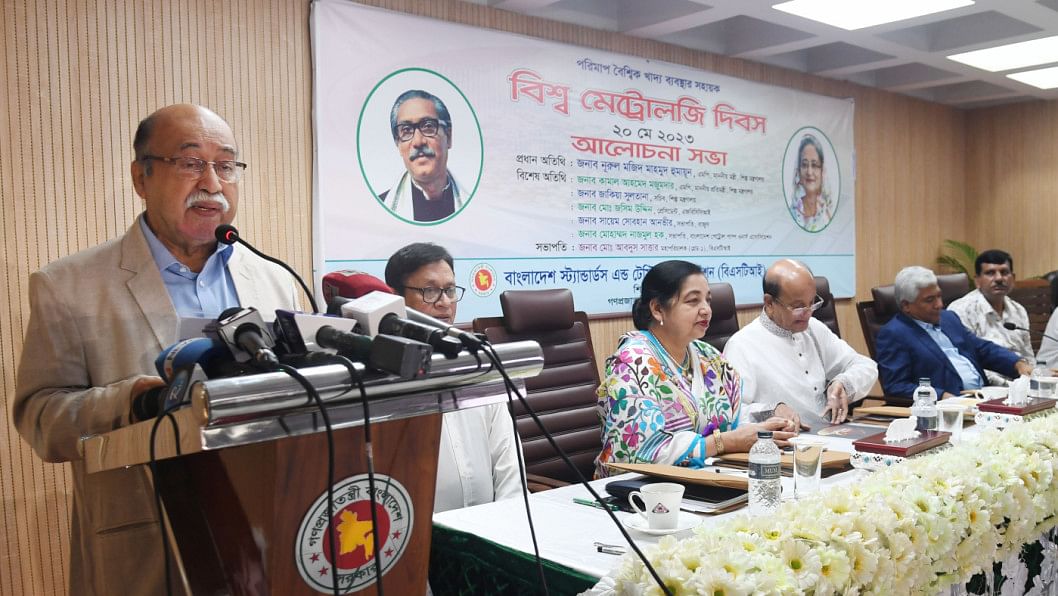 Industries Minister Nurul Majid Mahmud Humayun today called upon businesses to blacklist traders who are engaged in making and selling adulterated and counterfeit products, said a press release.
"There are good businessmen who are making products of international standards and exporting. But a section of traders is doing this heinous act of adulterating and faking the products. They should be blacklisted and excluded from the business community," he said at an event, which was organised to observe the World Metrology Day to celebrate the impact of measurement on daily lives.
Bangladesh Standards and Testing Institution (BSTI) organised the event at its office.
The industries minister asked the BSTI to conduct drive at the production units of the businesses to prevent adulteration and counterfeit products' making.
State Minister for Industries Kamal Ahmed Mojumder said law should be framed including provision of death penalty for businesses if they make adulterated products and sell goods below the measurement.