82.87 percent pass this year's SSC, equivalent exams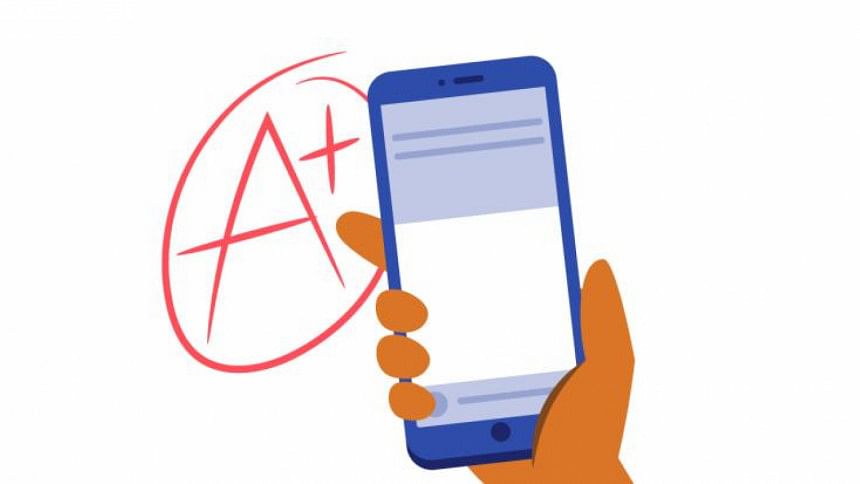 A total of 82.87 percent candidates have passed this year's Secondary School Certificate (SSC) and equivalent examinations with 1,35,898 students achieving GPA-5 across the country.
The pass rate of SSC examinations is 83.75 percent, madrasa is 82.51 percent and vocational is 72.70 percent.
Total 82.34 percent students passed the exams under Dhaka Board, 84.75 percent under Chattogram, 85.22 percent in Cumilla, 79.70 percent in Barishal, 78.79 percent in Sylhet, 82.73 percent in Dinajpur, 87.31 percent in Jashore, 80.13 percent in Mymensingh, and 90.37 percent in Rajshahi Board.
A total of 36,047 students got GPA-5 in Dhaka board, 9,008 in Chattogram, 10,245 in Cumilla, 4,483 in Barishal, 4,263 in Sylhet, 7,434 in Dinajpur, 13,763 in Jashore, 26,167 in Rajshahi and 12,086 in Mymensingh.
Prime Minister Sheikh Hasina launched the results through videoconference in the morning.
Education Minister Dipu Moni later held a press conference on the results through Facebook.
Examinees would get their results online and via SMS this year as the authorities decided to avoid the traditional method due to coronavirus situation in the country.
Over 13.23 lakh examinees and their guardians who registered earlier would receive their results on their phones via SMS between 12:00 noon and 1:00pm. Rest of them would be able to see their results online.
Examinees can get the results from the education board website: http://www.educationboardresults.gov.bd/ -- and also from the websites of respective education boards.
Some 2,047,779 students took part in the SSC and equivalent exams held at 3,512 centres. Like previous years, results will be also available on the education board website.