PM launches SSC results, says schools won't reopen now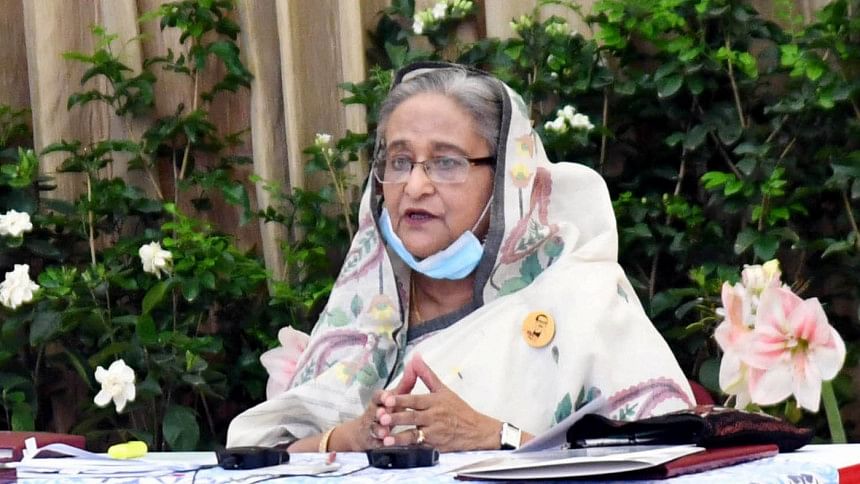 Prime Minister Sheikh Hasina launched the results of Secondary School Certificate (SSC) and equivalent examinations through videoconference this morning.
While launching the SSC results, the premier said, schools, colleges and other educational institutions would not reopen in the current situation.
"Schools and colleges will reopen in phases considering safety of all students," she said after receiving the copy of the results in the morning.
She also urged the students to continue their studies at home in such situation created due to coronavirus outbreak.
Examinees would get their results online and via SMS this year as the authorities decided to avoid the traditional method due to the coronavirus situation in the country.
Over 13.23 lakh examinees and their guardians who registered earlier would receive their results on their phones via SMS between 12:00 noon and 1:00pm. Rest of them would be able to see their results online.
Examinees can get the results from the education board website -- http://www.educationboardresults.gov.bd/ -- and also from the websites of respective education boards.
Some 2,047,779 students took part in the SSC and equivalent exams held at 3,512 centres. Like previous years, results will be also available on the education board website.