Govt to work for development of medical science: PM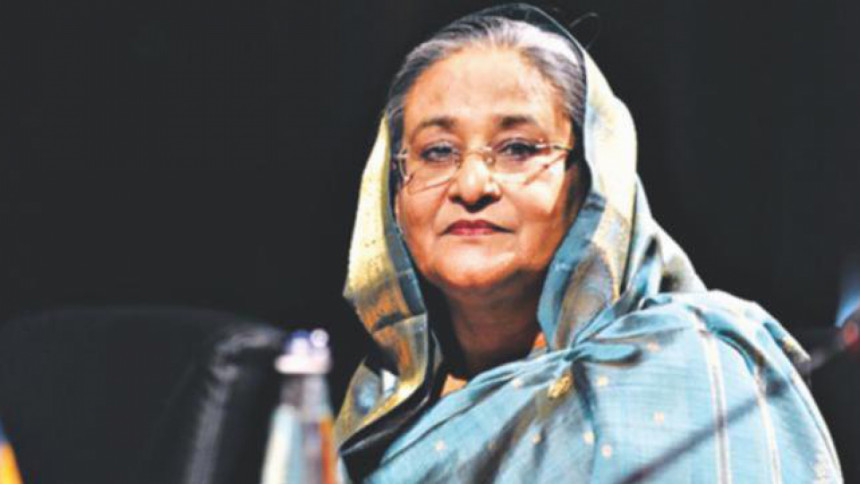 Putting emphasis on advancing the country's medical science further, Prime Minister Sheikh Hasina has said her government will do whatever is necessary to develop the field.
"We want to do everything necessary for the development of medical science, education and higher education," she said.
The PM was addressing the medical team, comprising Bangladeshi and Hungarian doctors and other staff members, who recently carried out a critical surgery on conjoined twins Rabeya and Rokeya at the Combined Military Hospital in Dhaka. The team called on the premier at the Gono Bhaban on Friday night.
Hasina said, "We will have to pursue all types of education so we can do more critical works like the successful operation of conjoined twins Rabeya and Rokeya in our country."
She said Bangladeshi physicians gathered huge experience through conducting the surgery titled "Operation Freedom".
The PM congratulated the physicians, nurses and other staff members for carrying out the operation successfully. She hoped that the twins would return to their mother's lap soon.
Hasina said the medical institutions, who were involved in the surgery, would have to be more developed and modernised in light of their experience.
Elaborating her government's steps for the development of medical science, she said Bangladesh's first medical university was established during the tenure of a previous Awami League government.
Members of the Hungarian medical team highly appreciated the cooperation of the Bangladeshi doctors. They also praised the hospitality of the Bangladesh government in this regard.
They observed that the successful surgery created a new kind of friendship between Bangladesh and Hungary.
Speaking on the occasion, the twins' father Rafikul Islam expressed gratitude to the PM for taking the responsibility of her daughters' treatment.
He also thanked the doctors who performed the surgery.
Director General of Armed Forces Medical Services Maj Gen Fashiur Rahman, leader of the Hungarian medical team Dr Csapody and its members Dr Csoky and Dr Pataki, among others, spoke at the programme.
The three-and-a-half-year-old twins from Pabna's Chatmohor upazila had been suffering from a rare embryological disorder.
The conjoined babies were separated after a successful 33-hour operation at the CMH on August 2. Doctors said such a surgery was very rare in the world.