Solar power lightens life
Solar energy gets popular in Bagerhat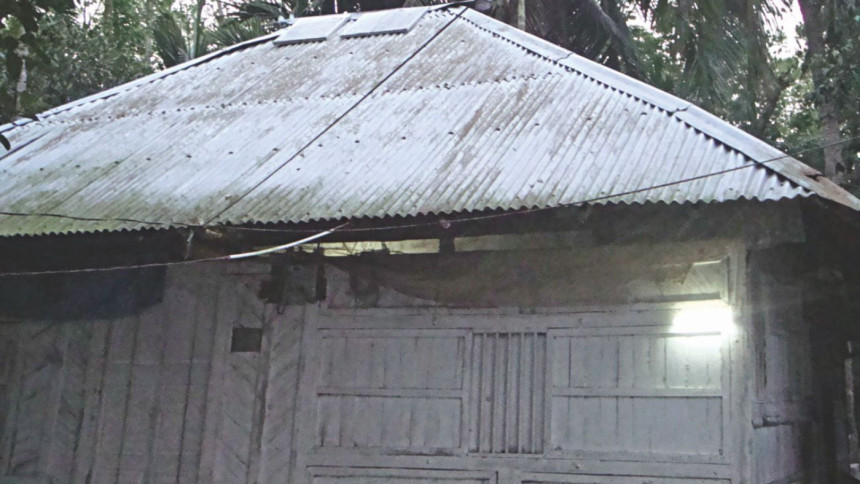 Solar power has become very popular in Bagerhat and many people are installing solar panels in their houses and shops as summer approaches.
Visiting Sangdia village in Kachua upazila, this correspondent found that people are installing solar panels, battery, light and fan for Tk 15,000.
"I have installed solar lights, fans and mobile phone charging sockets, which helps me much,'' said Sabuj Das, a medicine shop owner in the village.
"In the day time, I do not have to switch off the fans as they take energy directly from the sun. At night I do not have to worry about load shedding as I can use the battery for lights,'' he said.
 "I have installed a solar panel, so I do not have to pay electricity bill,'' said Pobitra Das of Sangdia village.
"I have installed two solar panels, although we have electricity. We use the fans and lights directly from the sunlight in the day time,'' said Robi of Sangdia.
"We use five fans and 12 lights by rotation to keep cool in the scorching heat of the sun without any cost. At night we use the lights and fans during load-shedding," he said.   
"I am using an old battery from my van and bought a solar panel only for Tk 1,400 to use at night. I do not buy kerosene now as I do not need lamps anymore," said van-puller Nazir Sheikh of Afra village.
"Using solar power is a good idea to save electricity with a small investment. I urge the people to use solar fans and solar lights instead of electricity," said Bagerhat Pallibidyut Samity General Manager Motaher Hossain.
"At least 30,000 people in Bagerhat are using solar panels and more people are buying them," he said.