Sohel Rana, 17 others indicted for building code violation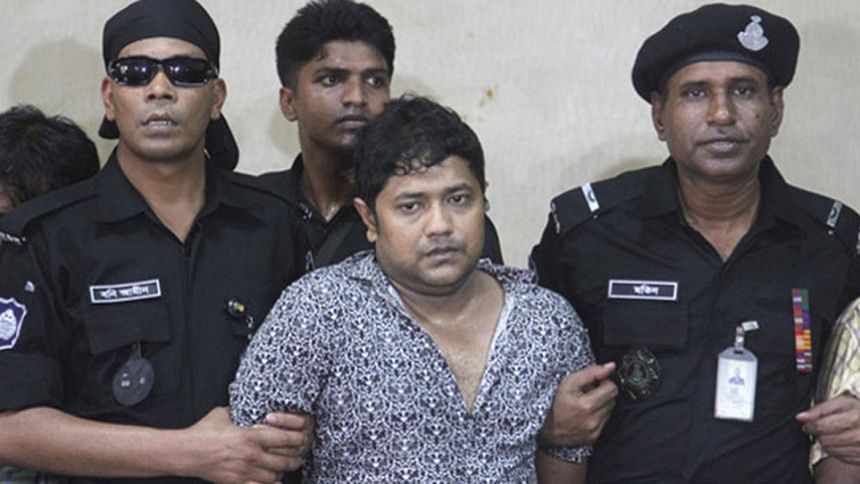 A Dhaka court today framed charges against Sohel Rana and 17 others in a case filed for violating building code in constructing the nine-storey Rana Plaza, which collapsed in 2013.
The court will start trial of the case on August 23.
At least 1,136 people, mostly garment workers, were killed and more than 2,500 injured after the nine-storey building collapsed in Savar on April 24, 2013.
Additional Chief Judicial Magistrate MD Mostafizur Rahman indicted them today after rejecting 13 discharge petitions.
Among the accused, three including Rana are now in jail, 10 others including Rana's parents are on bail while the rest went into hiding.
The 13 accused, who are in jail or on bail, pleaded not guilty and demanded justice after the charges were read out to them.
The Anti-Corruption Commission filed the case on June 15 in 2014 with Savar police against 17 people, excluding Rana. ACC Deputy Director SM Mofidul Islam, investigation officer of the case, submitted the charge sheet to the Chief Judicial Magistrate Court of Dhaka. The commission included Rana's name in the charge sheet as it found evidence of his involvement in violating the building code.
The other accused include Rana's parents Abdul Khalek and Morzina Begum; engineer Sajjad Hussain, Savar Mayor Mohammad Refatullah and Associate Professor of Khulna University ATM Masud Reza, who was the architect of the building.
According to the case statement, the building authorities obtained permission for a six-storey building but later extended it by three more floors.