Shot in womb: Baby released from hospital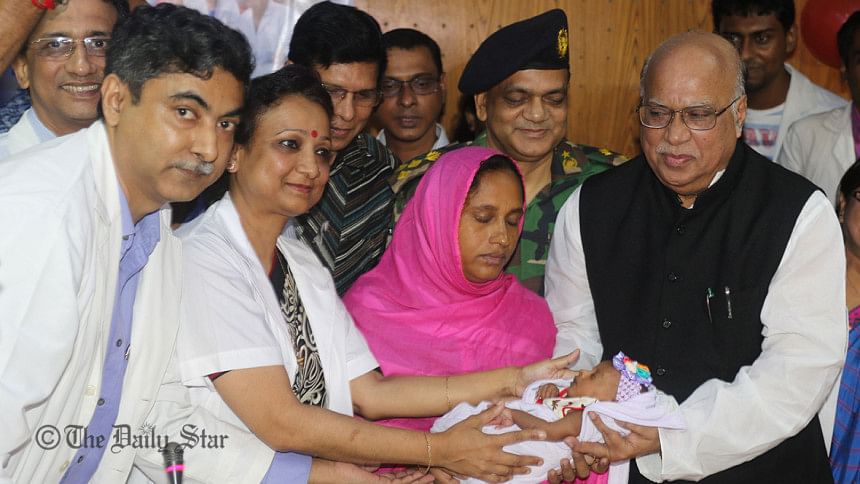 The newborn baby who was shot in her mother's womb during a Jubo League factional clash in Magura was released today, 29 days after her birth.
Health Minister Mohammad Nasim on behalf of the Prime Minister Sheikh Hasina formally handed over Suraiya to her mother, Nazma around 1:30pm.
"I had not expected that I will get my child back. I want to return to Magura now," Nazma said.
After getting release from the DMCH, Nazma and her husband along with their baby started for Magura around 5:00pm.
Earlier, Nazma was shot in her lower abdomen on July 23 when she was eight-month pregnant. Her unborn baby too sustained critical injuries on the shoulder and in one of her eyes.
Both of them survived after a two-hour caesarean operation and doctors of Magura did not expect that the bullet-injured newborn would be able to cling to life.
Suraiya was immediately rushed to the DMCH where doctors saved her putting in a commendable collective effort. However, Nazma stayed in Magura to recuperate but was brought to the DMCH about a week later to breastfeed Suraiya as per doctors' advice.
The doctors kept the baby at the Neonatal Intensive Care Unit (NICU) of the hospital to protect her from infection.