SUST website back after hack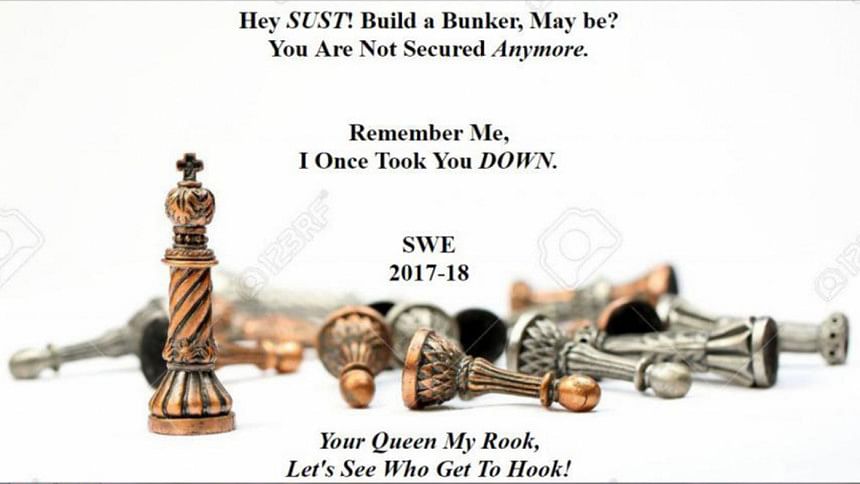 Authorities of Shahjalal University of Science and Technology (SUST) this afternoon recovered their website after it was hacked last night.
Earlier in the day,  the SUST authorities kept the website down, reports our Sylhet correspondent.
fter hacking the site, an image of chess pieces was uploaded on the home page with the following message:
"Hey SUST! Build a Bunker, may be?/ You Are Not Secured Anymore.
Remember Me,

I Once Took You DOWN.
SWE 2017-18
Your Queen My Rook,

Let's See Who Get To Hook!"
The website was hacked three times in recent years. In November 26, 2014, August 25 and 27 in 2015. 
Measures have been taken to recover the website, the Sust official said.