SUST wants to dedicate lab for Covid-19 tests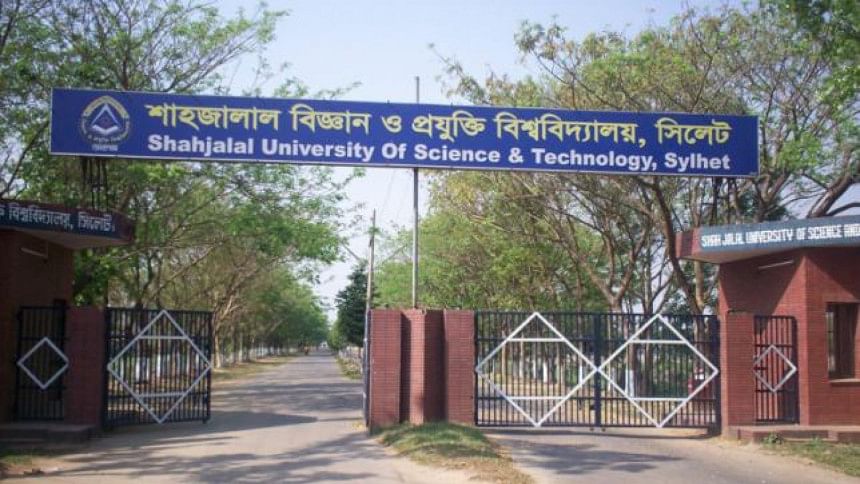 Shahjalal University of Science and Technology (SUST) in Sylhet is willing to dedicate its Genetics and Biotechnology Laboratory to conduct tests for coronavirus (Covid-19).
The lab is equipped with PCR machine and other necessary equipment to conduct test for Covid-19, our correspondent reports quoting Dr Md Shamsul Haque Prodhan, professor and head of the department of Genetic Engineering and Biotechnology.
"Only the biosafety level needs to be upgraded to level-3 as per the directives of the World Health Organization (WHO)," Dr Shamsul Haque said, adding that teachers, MPhil and PhD students of the university will work voluntarily in this regard.
SUST and some other universities are willing to dedicate their laboratories for Covid-19 testing and a discussion with the health ministry and the education ministry is underway in this regard, SUST Vice Chancellor Professor Farid Uddin Ahmed told The Daily Star.
The Federation of Bangladesh University Teachers' Association's President Professor SM Maksud Kamal is coordinating the initiative with all concerned authorities, the VC also said.
"We already prepared a checklist regarding upgrading our laboratory to BSL Level-3 and forwarded it to the concerned ministry. We are willing to spend from our fund to upgrade the laboratory so that we will be prepared when we are needed," VC Prof Farid Uddin added.