Sexual harassment: JU lifts expulsion order on 5 BCL men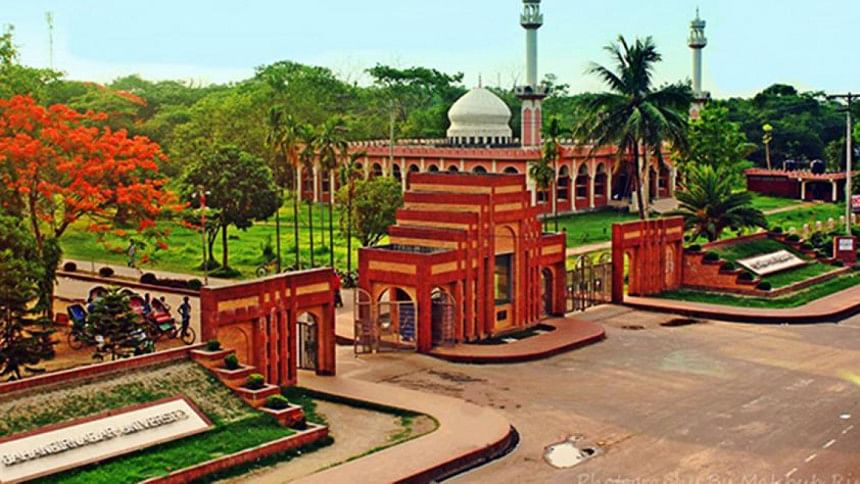 Jahangirnagar University today withdrew the expulsion order on the five Chhatra League activists of the university unit, who were expelled last year on charge of sexually assaulting a female indigenous student.
The university authority took the decision following a High Court order, said a office order signed by Muhammad Al, deputy registrar of the university.
They accused are Nishat Imtiaz Bijoy, a third year student of journalism department; Nafis Imtiaz, third year student of the chemistry department; Abdur Rahman Ifti and Nurul Kabir, second year students of the anthropology department; and Rakib Hassan of the geography department.
READ MORE: JU expels 5 BCL men over sexual assault
On May 23 last year, the university syndicate expelled them following recommendation by the university's Anti-Sexual Harassment Cell.
They allegedly sexually harassed a female indigenous student, assaulted her male friend and snatched away their belongings near Munni Shoroni Road on the campus during Pahela Baishakh celebration.
On April 16, JU unit Chhatra League suspended the five over the allegation of sexual harassment.