Kamaruzzaman's verdict drafted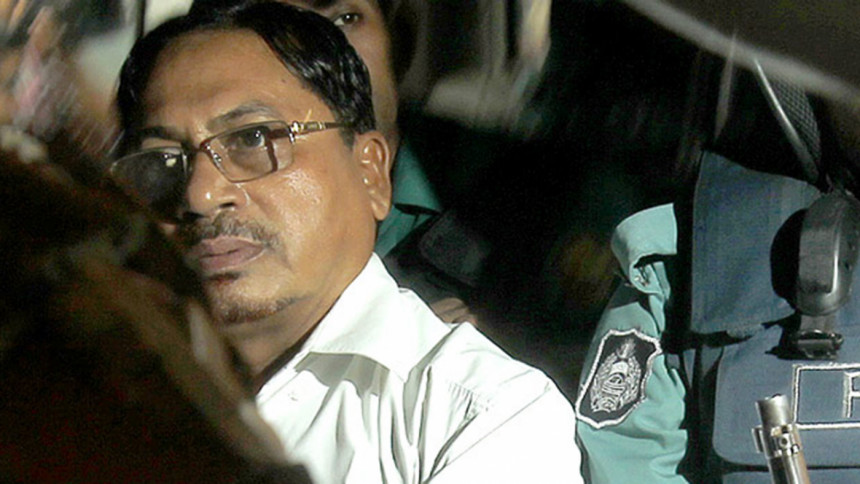 The Supreme Court has completed drafting the verdict that upheld the death penalty of Muhammad Kamaruzzaman for his crimes committed during the country's Liberation War in 1971.
After the judges concerned sign the copy, the apex court may release the copy tomorrow, a source at the SC told The Daily Star this evening.
The Jail authorities cannot execute Kamaruzzaman's death sentence unless they get the copy of the SC verdict, the source added.
The four-member bench of the Appellate Division headed by Chief Justice Surendra Kumar Sinha yesterday dismissed the review petition filed by the Jamaat secretary general against its verdict that upheld his death penalty.
Kamaruzzaman now has only one option left -- to seek clemency from the president.
He was sentenced to death by the International Crimes Tribunal-2 on May 9, 2013 for committing crimes against humanity, including mass killings in Sohagpur of Sherpur during the 1971 Liberation War.
The 63-year-old Jamaat leader was found guilty of mass killing, murder, abduction, torture, rape, persecution, and abetment of torture in greater Mymensingh district in 1971.
The SC upheld the ICT-2 verdict on March 8. Later, the convict sought review of the judgment. Finally, his review petition was rejected yesterday by the four-member bench of the Appellate Division.
As the apex court delivered the verdict, speculations ran high that Kamaruzzaman might be executed yesterday.                                
The speculations grew stronger when the Dhaka Central Jail authorities asked Kamaruzzaman's family to meet him at the jail in the afternoon. A large number of journalists thronged the jail gate.
The jail authorities usually allow a convict's family to meet him hours before execution.
Sixteen members of the Jamaat leader's family, including his wife and children, met him around 7:00pm yesterday.