Minni, 9 others indicted in Rifat murder case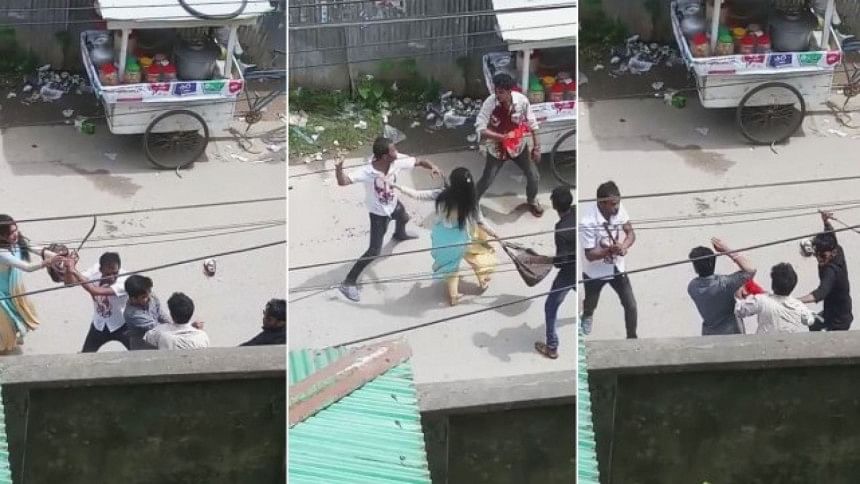 A Barguna court today indicted 10 people including Ayesha Siddika Minni in Rifat Sharif murder case.
Md Asaduzzaman of Barguna District and Sessions Judges Court framed the charges in presence of the eight out of 10 accused and fixed January 8 for beginning the trial.
Slain Rifat Sharif's wife Ayesha Siddika Minni who is now on bail was also present at the court today, our local correspondent reports.
Of the 10 accused, one Musa is still on the run.
Judge Asaduzzaman read out the charges brought against them. Later the accused were sent to the jail again.
The accused are Rakibul Hasan Rifat Farazi, 23, Al Kaiyum alias Rabbi Akan, 21, Mohaiminul Islam Sifat, 19, Rezwan Ali Khan Hridoy alias Tiktok Hridoy, 22, Md Hasan, 22, Ayesha Siddika Minni, 19, Rafiul Islam Rabbi, 20, Md Sagor, 19, and Kamrul Islam Saimun, 21.
Rifat, 25, an internet service provider by profession, was hacked by some youths in front of Barguna Government College in broad daylight on June 26. Later on that day, he succumbed to his injuries at Barishal Medical College Hospital.
A video clip of the barbaric attack, probably captured on a mobile phone, went viral on social media triggering public outrage, with many condemning the bystanders for not coming forward to save Rifat.
The victim's father filed the murder case with Barguna Sadar Police Station on the same day.