Rifat murder: Hearing on charge framing Jan 8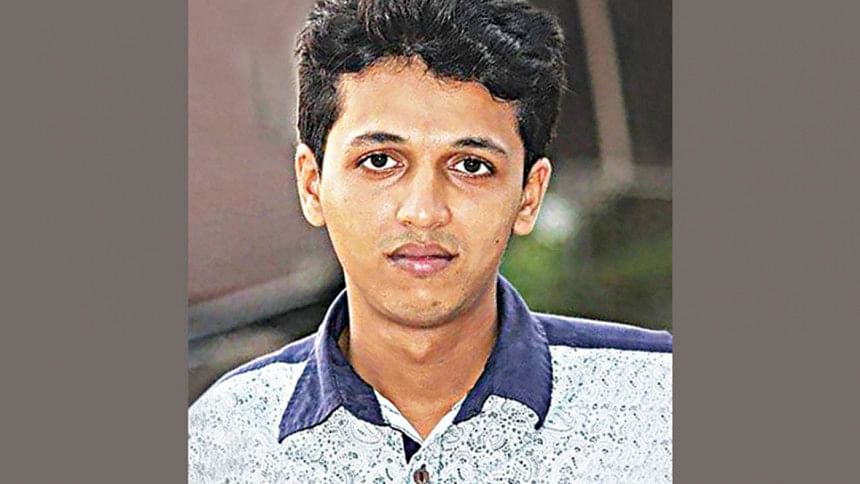 A Barguna juvenile court today fixed January 8 for hearing on charge framing against 14 accused in the much-talked-about Rifat Sharif murder case.
Barguna Juvenile Court Judge Hafizur Rahman fixed the date after ending hearing from both state and defense sides, reports our Patuakhali correspondent.
Plaintiff's lawyer Mojibur Haq Kislu, said the judge has re-fixed the date based on prayers submitted by both the state and defense sides in presence of all 14 juvenile accused in the court.
During the hearing, the court also rejected bail prayers of Arian Hossen Shrabon, Abu Abdullah Rayhan, Syed Maruf Billah and Maruf Mollik and asked the authority to send all the accused to Jessore juvenile correction centre.
The accused Rashidul Hasan, Rishan Farajee, Rakibul Hasan Rifat Hawlader, Arian Hossen Shrabon, Abu Abdullah Rayhan, Syed Maruf Billah, Maruf Mollik, Oliullah, Joy Chandra Sarker Chandon, Md Nayeem, Tanvir Hossain, Nazmul Hasan, Rakibul Hasan Niamot, and Prince Mollah. All are aged between 14 and 17.
Of them, 14 accused in the murder case are now in Jessore juvenile correction centre, nine in Barguna jail and Aysha Siddika Minni wife of slain Rifat Sharif is now on bail.
Rifat Sharif, 25, an internet service provider, was hacked to death in broad daylight in front of his wife Minni in Barguna town on June 26.
In a CCTV footage, Minni was seen screaming and trying to save her husband from the attackers.
Police arrested Minni on July 16 and Barguna court placed her on a five-day remand the following day. Three days later, a Barguna court recorded her statement under section 164.
On August 29, the High Court granted bail to Minni on conditions that she cannot talk to media and she will remain in her father's custody.
On September 1, police pressed charges against Minni and 23 others for their alleged involvement in the murder of Rifat Sharif.
The name of the prime accused Sabbir Hossain Nayan alias Nayan Bond has been excluded from the charges as he was killed in a "gunfight" on July 2, six days after the murder.