Rifat murder: Charges framed against 14 juvenile accused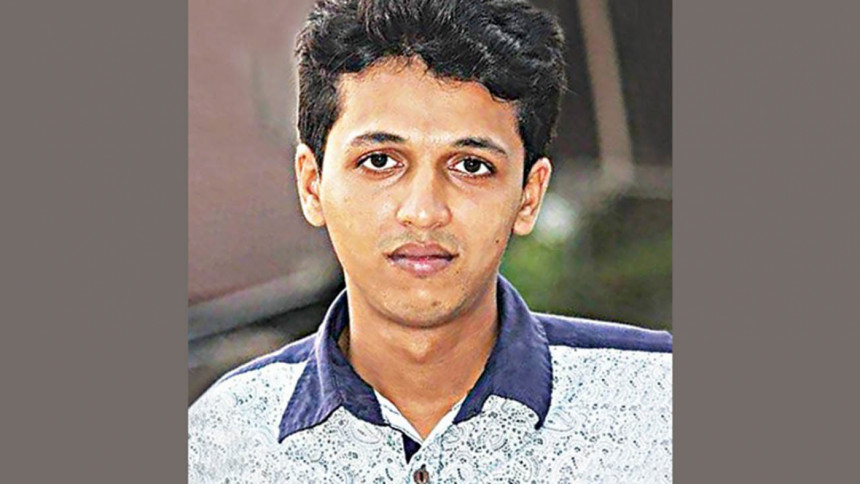 A Barguna juvenile court today indicted 14 juvenile accused in the much talked about Rifat Sharif murder case.
Judge Md Hafizur Rahman of the court framed the charges after concluding the hearing of defense and prosecution lawyers. All the accused were present during the hearing, reports our Patukhali correspondent.  
The court also fixed January 13 for beginning trial of the case through recording prosecution witnesses.
Of the accused, 13 accused were indicated under sections 302 and 34 on charges of their involvement in the murder directly.
Another accused was indicted under section 302, 120 B (1) and 212 on charges of hatching the conspiracy to kill Rifat, assisting killers and helping them flee the scene, said M Mujibul Haque Kislu, a lawyer for the complainant.
Trial against 10 adult accused begins
Another court in Barguna today began trial against 10 adult accused, including Rifat's wife Ayesha Siddika Minni, in the murder case.
Earlier on January 1, the court indicted the adult accused.
On the first day of trial, Md Asaduzzaman, judge of Barguna District and Sessions Judge's Court, testified the statement of the plaintiff Dulal Sharif, father of the victim.
At least 37 witnesses are expected to testify.
Plaintiff's lawyer Mojibul Haque Kishlu said after today's proceedings, the court fixed tomorrow for testifying the statements of witnesses No. 2 and 3.
Minni's bail rejection sought
Meanwhile, the prosecution today filed an appeal seeking cancellation of Minni's bail, bringing allegation that she along with other people "threatened two witnesses" of the case.
The court will give its decision in this regard tomorrow, Sanjib Das, assistant public prosecutor (APP) of the Barguna court.
APP Sanjib alleged that Minni along with five other people went to the residences of two witnesses -- Jakaria Babu and Harun Mrida -- with three motor cycles on January 4 and asked them not to give their statements before the courts, threatening that otherwise they would have to face the consequences like Rifat Sharif.
On September 1, police pressed charges against Ayesha Siddika Minni and 23 others for alleged involvement in the daylight murder of her husband Rifat Sharif in Barguna.
Police had to divide the charge sheet into two segments -- one for 14 juvenile accused, and the other for 10 adults.
The murder on June 26 last year sparked widespread outrage after footage of the attack went viral on social media.
In a video clip, Rifat's wife Minni was seen screaming and trying to save her husband from the attackers. Minni was arrested and placed on remand a few days later on charges of being involved with the killing. She was granted bail later.