Rain submerges Rangamati hanging bridge
Movement of people suspended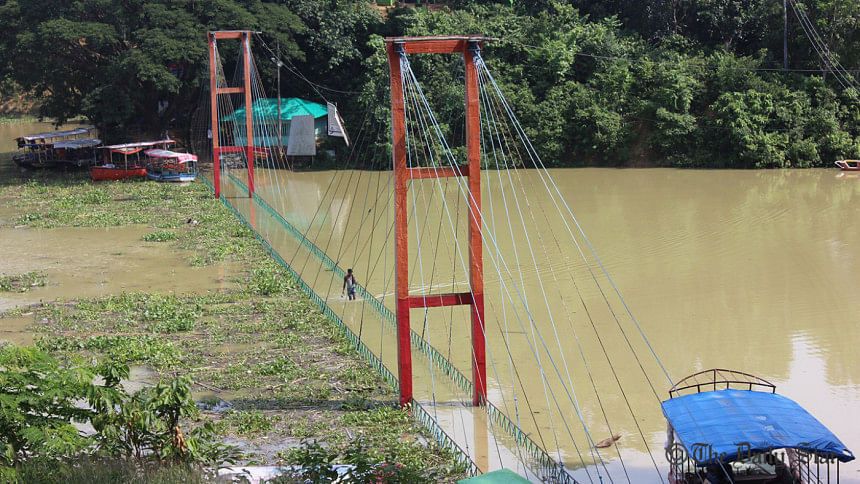 The hanging bridge over Kaptai Lake in Rangamati has been inundated with rise of water level in the lake, compelling the authorities to suspend movement of people on the bridge from yesterday evening.
Heavy downpour upstream led to the rise in water level. The bridge goes under water during the rainy season every year, our local correspondent reports quoting Srijon Bikash Barua, manager at Rangamati office of Bangladesh Parjatan Corporation (BPC).
Considering public safety, BPC and local administration suspended movement over the bridge from yesterday evening, the manager said.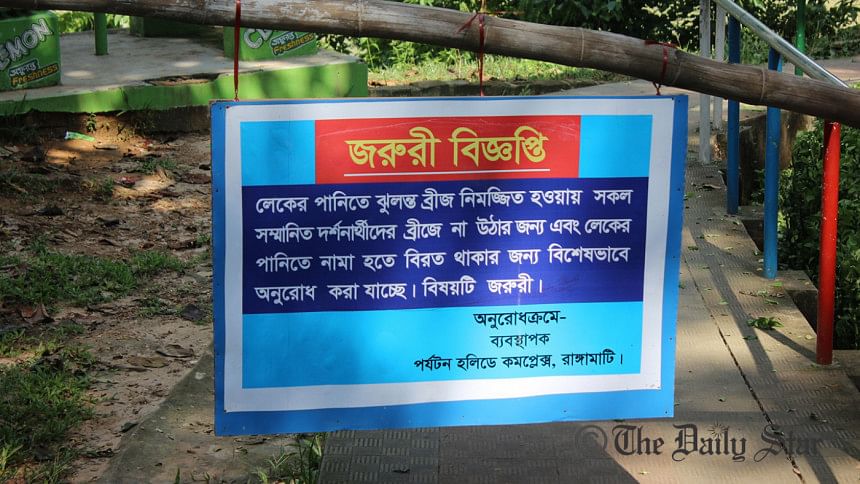 Around 1,200 people of about 175 families living on Dewanpara Island in Kaptai Lake near the bridge are stranded as it is their only link with the mainland. In the absence of water transport, they cannot even go to the market.
"We are suffering from many problems due to the closing of the bridge, now we have managed an engine boat for daily movement and the students are facing a lot for the movement of 200 feet waterways," said Suman Chakma, 35, a resident of Dewanpara village.
The bridge will reopen after renovation of the bridge and decrease in water level.