RU, JU students block highways for quota reform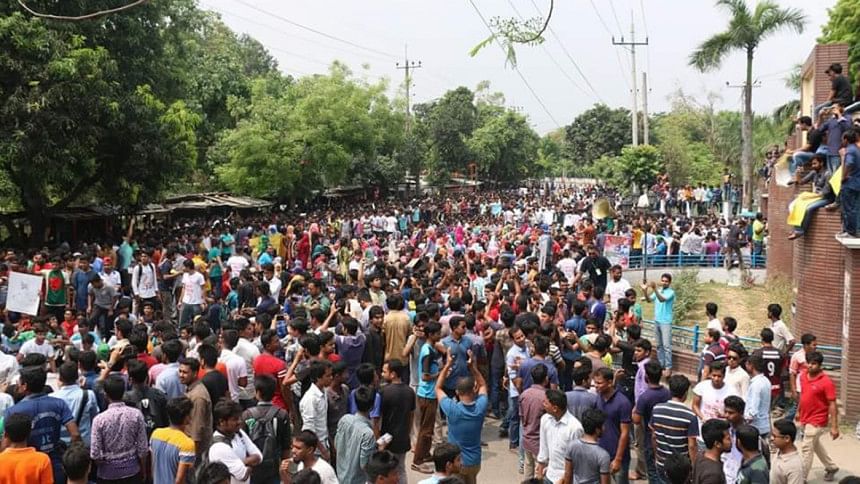 Thousands of students today blocked two major highways -- Dhaka-Rajshahi and Dhaka-Aricha highways -- as part of a countrywide demonstration demanding reforms of the quota system in government service recruitment process.
Leaders of Bangladesh Shadharan Chhatra Odhikar Sangrakkhan Parishad yesterday called for a nationwide road blockade and strike at universities and colleges from today.
Dhaka-Rajshahi highway
Several hundred students of Rajshahi University of Engineering and Technology (RUET) blocked Dhaka-Rajshahi highway in front of the university's main gate for several hours demanding reforms of the quota system in government services recruitment process, our Rajshahu University correspondent reports.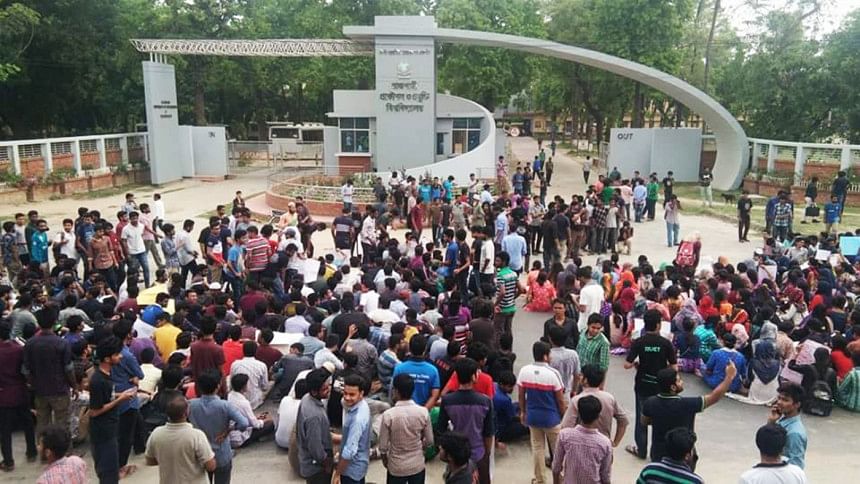 Vehicles on the highway used the Nawdapara-Belpukur bypass road instead, the correspondent said.
Around  200 students of Varendra University (Private) brought out a procession on the same highway and joined with the RUET students.
Meanwhile, more than 6,000 students staged a demonstration before the Rajshahi University main gate.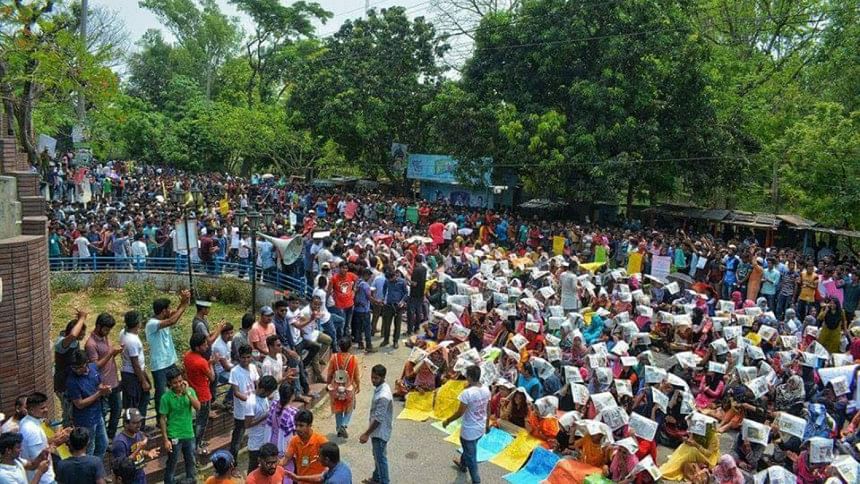 They staged a sit-in on the Dhaka Rajshahi highway, and blocked the vehicle movement there for several hours.
Earlier at 100:00am they organised a procession from the Central Library premises of the university.
They also paraded different roads of the campus chanting slogans in favour of their demands and denouncing the "derogatory remarks" of Agriculture Minister Matia Chowdhury.
Some students of Rajshahi College joined the RU demo, as they failed to organise a demo at their campus, in face of their campus unit BCL leaders, the correspondent said.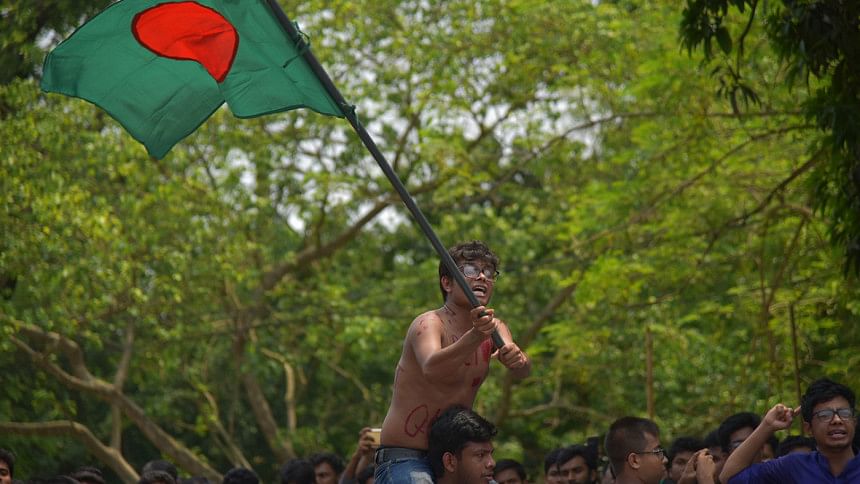 Students of North Bengal International University (Private) also gathered there to demonstrate on the same issue.
Most of the classes and examinations were boycotted by the students.
University transport services remained closed today.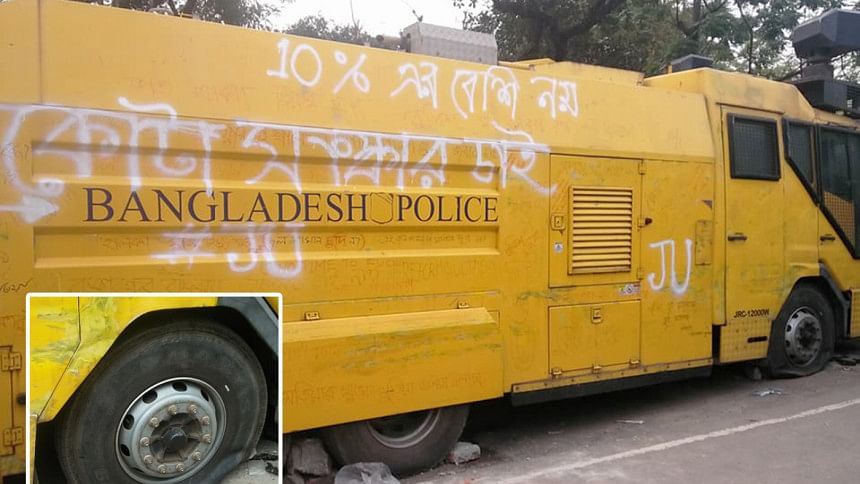 Dhaka-Aricha highway
Our Jahangirnagar University correspondent reports, around 1,500 students took position on Dhaka-Aricha highway in front of their main gate in the morning, halting traffic movement on the highway for hours.
At least 15 protestors, including two journos and female students were hurt as Bangladesh Chhatra League (BCL) men attacked the students who were agitating for reformation in quota system at Jahangirnagar University this evening, reports our JU correspondent .
Around 40 to 50 BCL men led by JU unit BCL President Jewel Rana and general secretary SM Abu Sufian Chanchal attacked the protestors with stick in presence of the university Vice Chancellor Prof Farzana Islam and other teachers, witnesses said.
Protestors alleged that BCL men, Shawon, Rafa, Neel, Robiul Islam, Nahid, Nayem, Bayizid Rana, Apon, Rixu attacked their peaceful movement.
JU Proctor associate Prof. Sikder Md. Zulkarnaine said, "We are sorry for this incident. Some outsiders or miscreants among BCL might have made the attack." 
"Steps would be taken after identifying the attackers from video footage," he said.