'Matia Chy must say sorry'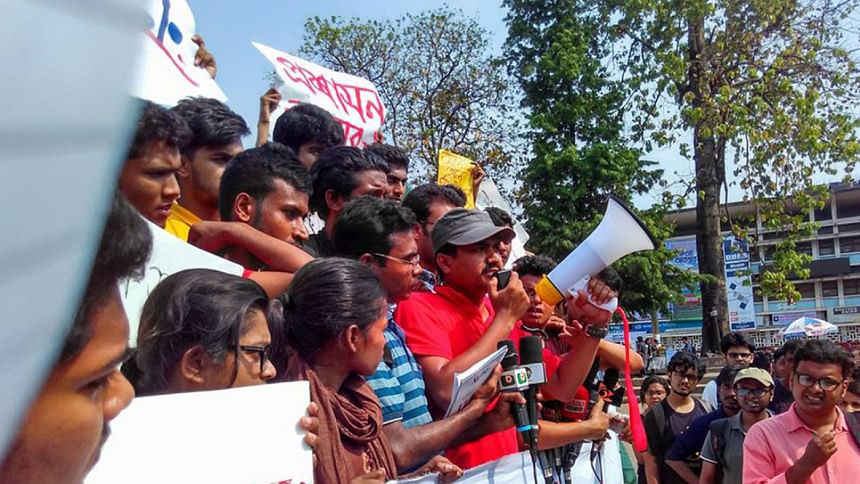 A faction of the quota reform movement today demanded apology from Agriculture Minister Matia Chowdhury for her remarks on the protesters yesterday.
Matia Chowdhury and other lawmakers who termed the protesters as "Rajakars" have to apologise in written by 5:00pm, the protesters said.
"We are the children of Bangabandhu, not Rajakars and we have no faith in the government that gives assurance of a month and then labels us Rajakars," Syed Zobaer Uddin, a representative of the protesters, also a masters student of Dhaka University, said in front of the Raju Sculpture.
He also demanded that if the attackers of the VC's house are punished then those who carried out attacks on the protesters and injured them must also face the music.
Police deployment must be relaxed and the government must clear their stance on the movement in three days, he told The Daily Star.
The divergent group also demanded realisation of their five-point demands in seven days.