JU students threaten to declare Matia persona non-grata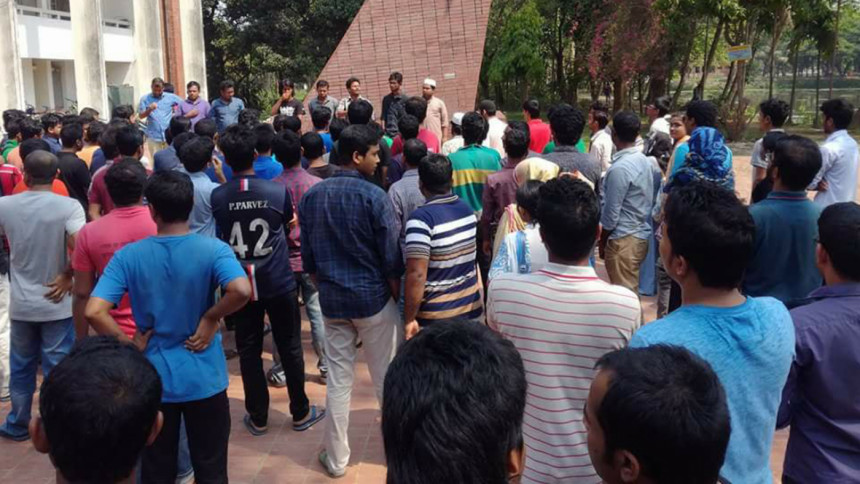 Jahangirnagar

Universitystudents

have threatened to declare Agriculture Minister Matia Chowdhury persona non-grata on the campus if she does on

apologise

for her comments on protesters demanding quota reform.
She will have to apologise in three days, Khan Muntasir Arman, JU unit convener of quota reform committee, announced while addressing a rally in front of the central library.
Before the rally, around 300 students brought out a procession from the central library and ended from where they started.
All the academic activities including scheduled examinations were postposed as the protesters declared to boycott the classes and examinations demanding reformation of the existing quota system in the civil service.