Students' demo called off for today, decision tomorrow
The agitating students called off their protest for today following the prime minister's announcement to revoke all sorts of quota privilege in public service.
They will announce their further decision on their movement tomorrow.
Rashidul Khan, the joint convener of Bangladesh General Students' Rights Protection Forum, said that they will hold talks with their fellows to take decision on the next course of protest.
Earlier in the day, students of public and private universities staged demonstration across the country demanding quota system reform, cramping Dhaka's roads seriously in long tailbacks.
As reports came in, thousands of students had rolled on to the key thoroughfares in Mirpur, Farmgate, Sukrabad, and Dhanmondi areas demanding quota reform.
About a thousand students of University of Asia Pacificparaded through Karwan Bazar and Farmgate areas earlier in the day.
At this time, they blocked the road leading from Karwan Bazar to Farmgate. On the other side of the road too, vehicles were seen stuck in a long queue for some time.
Green University staged demonstration on Begum Rokeya Sarani at Shewrapara, halting the traffic towards Farmgate and creating a tailback.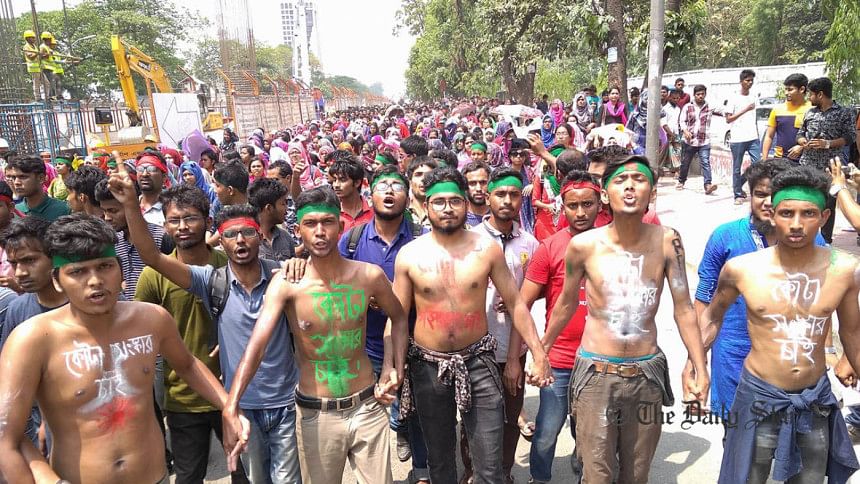 New Market intersection total blocked by protesters of seven colleges under Dhaka University, spilling a big tailback in and around the area, our staff correspondent reports from spot.
Students of Sher-e-Bangla Agricultural University staged demonstration at Agargaon, hampering traffic on the roads in and around Agargaon badly.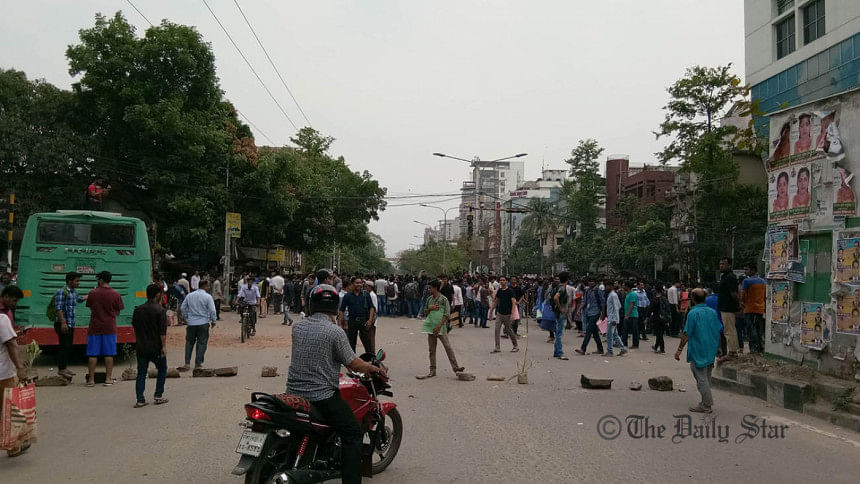 Daffodil International University students also took to the streets, blocking a section of the Mirpur Road near Sukrabad, like they did yesterday.