No corruption in any form, PM warns govt officials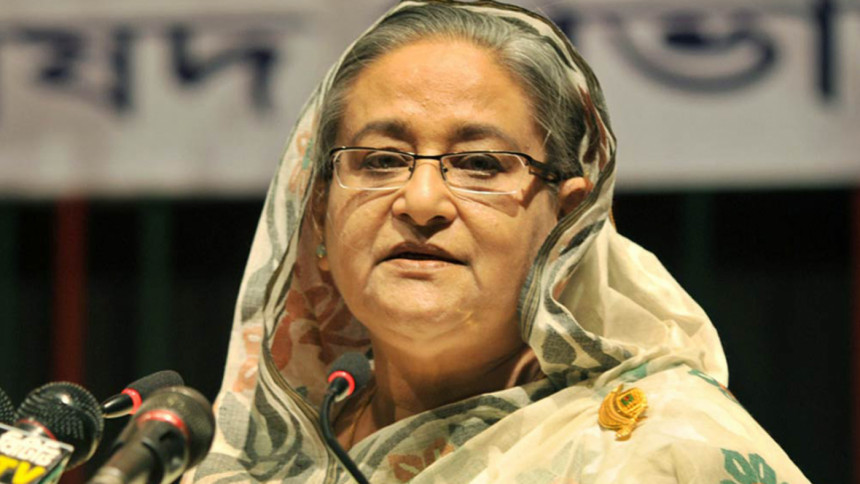 Prime Minister Sheikh Hasina on Sunday warned government officials against corruption saying that there should be no dishonesty in any form.
"I want work, I want work with honesty; corruption should be stopped, corruption shouldn't take place in any way," she said.
The Prime Minister came up with the tough warning in her introductory speech at the second Secretary Committee meeting in the present tenure of her government held at the Cabinet Division of the Secretariat.
She gave 11 more directives to the secretaries for ensuring the overall development of the country.
Sheikh Hasina also instructed the secretaries to formulate strategies for implementing annual development programmes (ADPs) from the very beginning of the fiscal year by completing necessary paper works of the projects during monsoon and immediately hold inter-ministerial coordination meetings, if necessary.
She said her government would not compromise when it comes to quality of works in implementing development programmes.
The Prime Minister directed the secretaries to undertake area-wise annual development programmes considering local needs and implement the projects faster so that the highest number of people could be benefited.
She underscored the need for taking necessary steps for rural development, creating jobs, reducing the gap between the rich and the poor and ensuring equal distribution of resources from the very beginning of the fiscal year.
The Prime Minister asked the secretaries to be more sincere in accomplishing the development works under Fast Track Projects within the stipulated time.
She laid emphasis on ensuring good governance through making effective 'reward for good works and punishment for bed performance' system.
Hasina directed the senior officials to take effective measures at the field level to contain terrorism and drug, and take awareness programmes in this regard alongside applying laws.
The Prime Minister also highlighted massive developments in road transport and railways, education, power and energy, health, ICT and other infrastructure sectors.