President calls for ensuring legal services at low cost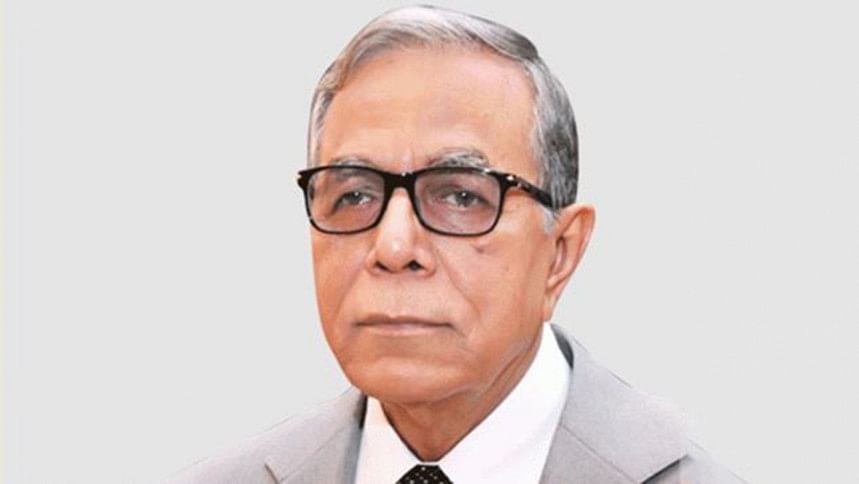 President today called on the lawyers to ensure legal aid services to general people at low cost.
The President made the urge while delivering his speech as chief guest at a reception accorded to him on the second day of a three-day visit to his home district Kishoreganj.
Kishoreganj Judges Court Lawyers Association organised the reception programme and a discussion at the district judge court premises.
"All people who come to file cases should not be considered as rich people. Most of them are poor. I will request you to consider this before charging extra money," the President Abdul Hamid said.
The President stressed on the need for reducing the charges for legal services. He opined that imposing tax with high rate on different legal services put on extra burden for the poor justice seekers.
He said the lawyers must maintain unity in a way so that everyone keeps faith on them. He cautioned against favouritism, power misuse.
Mentioning law as equal for all, the President said "If lawyers get involved in crime, other lawyers should come forward to fight against the lawyers. If it does not happen, the rule of law will not be established. I do not obey the rule, but others will have to abide by the law....this mentality will not help establish the rule of law."
Recalling his long-term practice at Kishoreganj District Judge Court, "It hurts when I hear any negative comment about the Bar. I feel very upset. Seniors should take special care to ensure the good environment. They (seniors) should play an active role in teaching etiquettes and ethics."
President inaugurated the newly constructed main gate and extension of court building of the judge court of the district.
Meanwhile, Law, Justice and Parliamentary Affairs Minister Anisul Huq laid foundation of a new building - Rastropoti Abdul Hamid Bhaban - in the court premises.
President of Kishoregnaj District Lawyers Association advocate M A Rashid presided over the programme while Kishoreganj District Judge Mahbub-ul-Islam and Zilla Parishad Chairman Zillur Rahman also spoke at the event.