UP polls: 12 election officials detained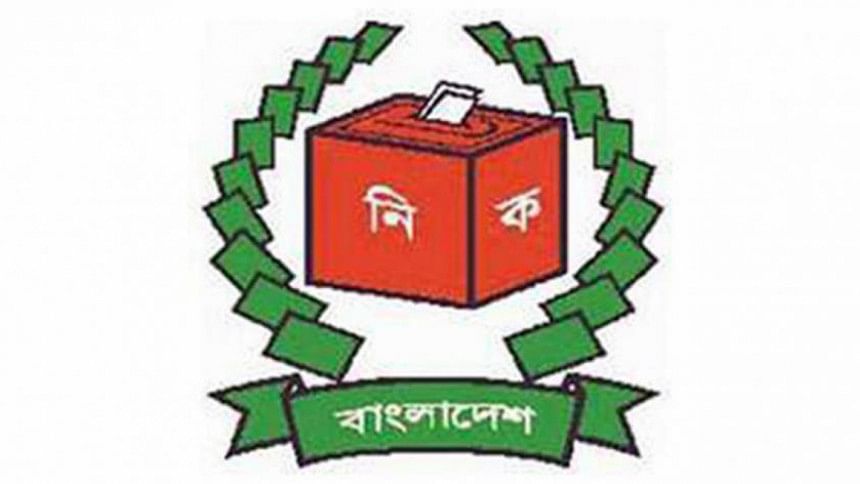 Law enforcement agencies and mobile courts today detained at least five presiding officers and seven assistant presiding officers for their alleged involvement in irregularities and negligence in their duties during the fourth phase of the Union Parishad election.
Of the 13, 11 were detained in Comilla. They include four presiding officers from different polling centres, reports a correspondent.
The four presiding officers were arrested from Jugirhat Etimkhana polling centre in Munshirhat Union under Chouddogram Upazila, Amtolo Government Primary School centre in Moisatua Union under Manohorganj Upazila, Noagao centre in Joag UP under Chandina Upazila and Uttar Chandala centre in Bhrammanpara Upazila, district election officer Rashidul Islam said.
Seven assistant presiding officers were arrested from Uttar Chandala polling centre in Bhrammanpara Upazila, sources said.
A mobile Court awarded Mobarok Hossain, presiding officer of Jugirhat Etimkhana Polling centre and four others six-month imprisonment for their involvement in vote rigging before the start of the election early Saturday.
Voting was suspended there.
In Sherpur, a mobile court sentenced a presiding officer to seven days' jail and a member candidate to one-month jail over a bribe deal ahead of today's UP election in Hatibandha UP of Jhenigati upazila under Sherpur district.
Sources said Saiful Islam, a member candidate of Hatibandha UP, provided Tk 10,000 as bribe to Abdul Barik, a presiding officer of Loykha Government Primary School polling centre.
The deal was made half a kilometre away from the polling centre around 10:00pm.
As the act came to local people's notice, they caught the duo red-handed and beat up presiding officer Barik.
On information, police rescued Barik.
Later the authorities withdraw the presiding officer from the polling centre and produced the duo before a mobile court. The court handed down the jail terms to them.