Social instability causes of poll violence: CEC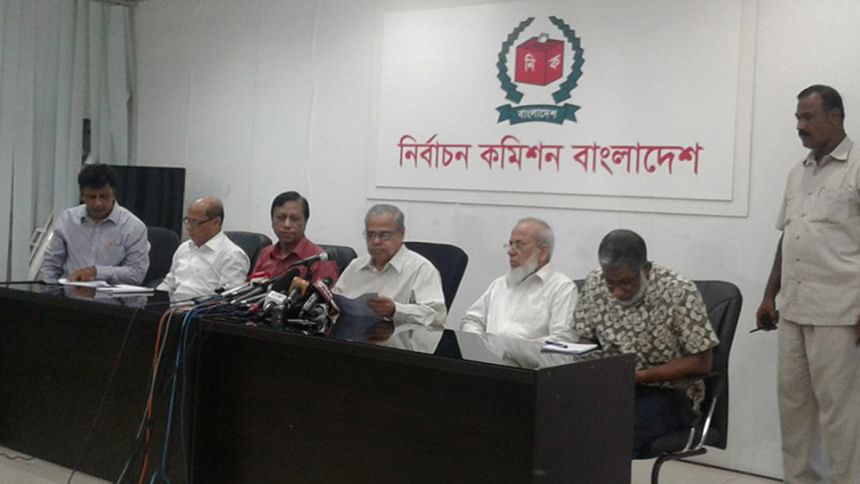 Chief Election Commissioner (CEC) Kazi Rakibuddin Ahmad today held the social instability and rigid stance of the candidates responsible for the election violence.
"Unrest is being witnessed at every layer in our society and this is one of the major causes of the poll violence," Rakibuddin Ahmad said at press conference at EC secretariat in Dhaka after voting in the sixth and final phase of the Union Parishad (UP) this afternoon.
The CEC also blamed the rigid attitudes of the candidates in the UP election for such electoral violence, which caused death of at least three persons today.  
"The value of life is coming down while cost of everything is going up. We are witnessing minor child are being killed over silly social feud," the CEC added.
Citing overall evaluation of the just ended local body polls, Rakibuddin Ahmed said the union parishad polls is more competitive than the others ones.
Candidates in the polls treat themselves as more fit and qualified ignoring verdict of the voters, the CEC said.
"We will have to bring change in our social concept to get rid from the situation," he said underscoring the need for media role to make the effort a success.