Rewards to help capture alleged drug dealers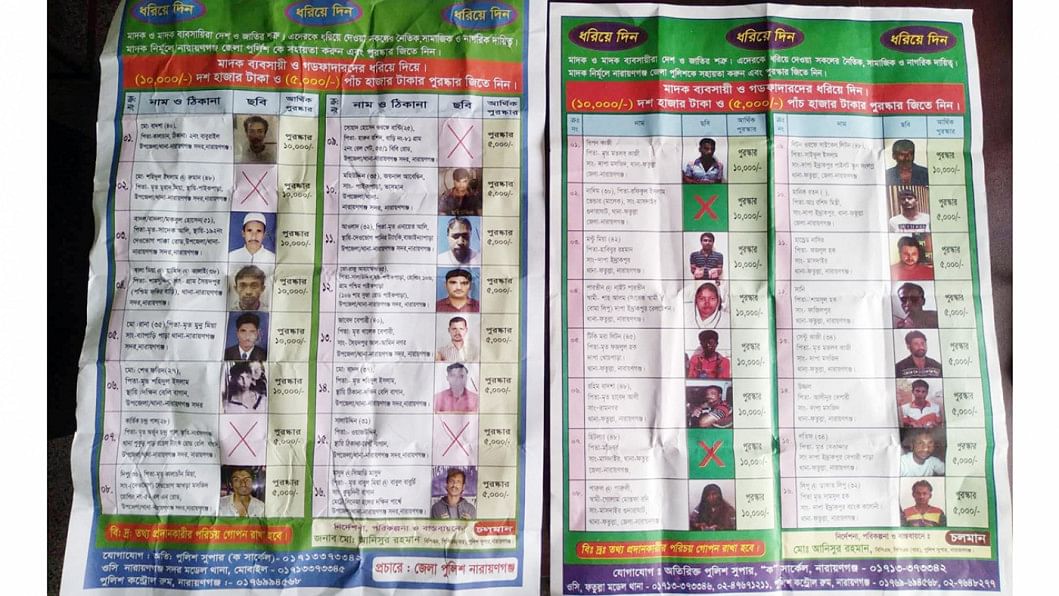 Narayanganj police yesterday announced  rewards for providing information leading to the capture of 32 alleged drug dealers and godfathers in Narayanganj.
Anisur Rahman, superintendent of police (SP) in Narayanganj, made the announcement at a programme on the Central Shaheed Minar premises in Chashara in the city.
Among the drug dealers on the list, 16 are from different areas under Narayanganj Sadar Police Station while the other 16 are from areas under Fatullah Police Station.
A reward of Tk 10,000 will be awarded for helping to arrest each of the top eight dealers on the list of each police station and Tk 5,000 will be rewarded for the remaining 16, the SP said. "We will keep the identity of the information provider secret…."