PM for modernisation of weather services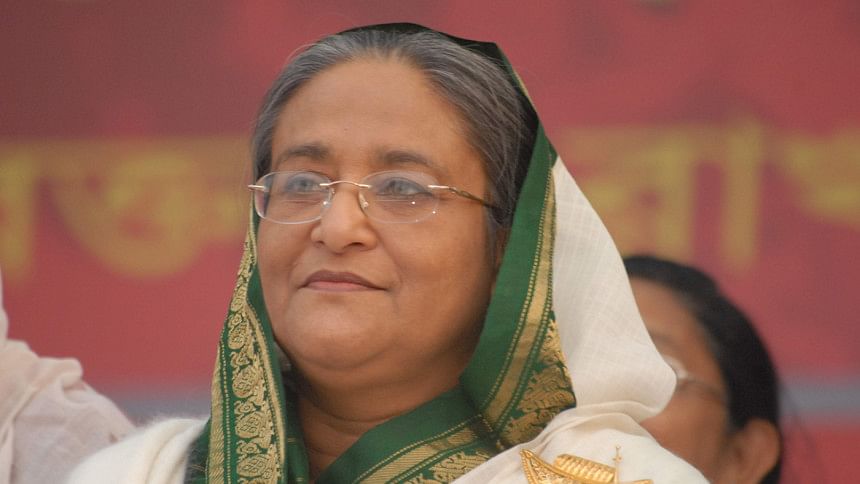 Prime Minister Sheikh Hasina today hoped that the modernisation of weather services and continuous development of an effective early warning system will help us reduce the losses of lives and property from natural disasters.
In a message issued on the eve of the World Meteorological Day, she said, "Our government has recently approved the 'Bangladesh regional weather and climate services' project aiming at improving the delivery of weather and climate services to communities leveraging the latest meteorology and ICT technologies."
"This year's theme of the day 'Understanding Clouds', I think, is appropriate," she added.
Within the global warming reality, united efforts are necessary to stabilize global temperatures, the Prime Minister said adding the frequency and intensity of extreme events such as cyclones, floods, droughts and sea level rise are being increasingly felt.
She said the United Nations Sustainable Development Goal 13 encourages taking urgent action to combat climate change and its impacts.
"In this context, science based climate information and future scenario generation, seasonal forecasting and short range forecasting and their timely delivery to the end users are very important. Bangladesh Meteorological Department can play a vital role in these areas through delivery of quality services," she added.
Weather and climate science has neither political nor geographical boundaries, Sheikh Hasina said adding the prediction of weather and climate for any part of the globe depends intrinsically on access to information from other parts.
She said "The current worldwide concern over global weather and climate issues has increased the need for international cooperation. Bangladesh continues to participate- actively in international bodies and formal frameworks including World Meteorological Organization."