PM launches disbursement of cash aid for 50 lakh poor households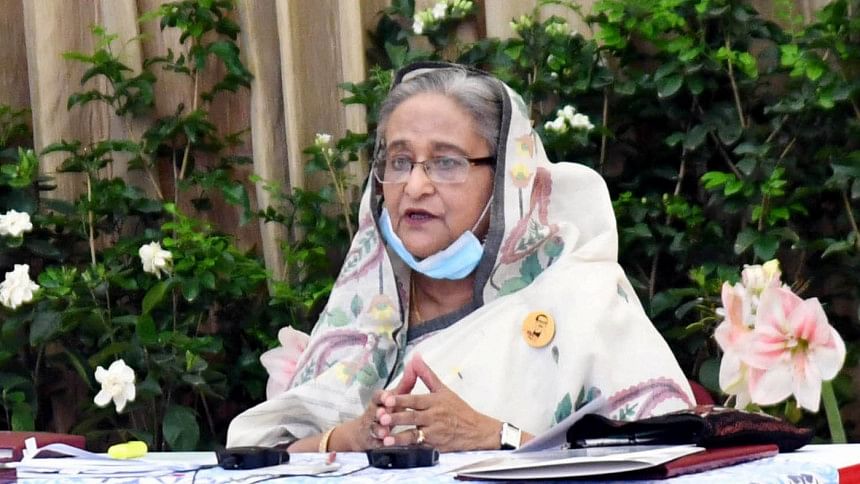 Prime Minister Sheikh Hasina today launched the disbursement of over Tk 1,200 crore cash aid for 50 lakh poor families hit hard by the coronavirus pandemic.
Each family will get Tk 2,500 cash through mobile financial services (MFSs) so that they get the money directly, she said.
The prime minister inaugurated the disbursement programme from her official residence Gono Bhaban today.
She said the government has prepared the list with families who did not receive any aid so far.
The prime minister also launched a stipend programme for meritorious students of honours and equivalent courses.
About the surge of deaths due to coronavirus, she said, "Although the shutdown has been relaxed on a limited scale for the sake of ensuring livelihood, we will be able to contain the virus."