National advisory committee recommends 'complete nationwide shutdown'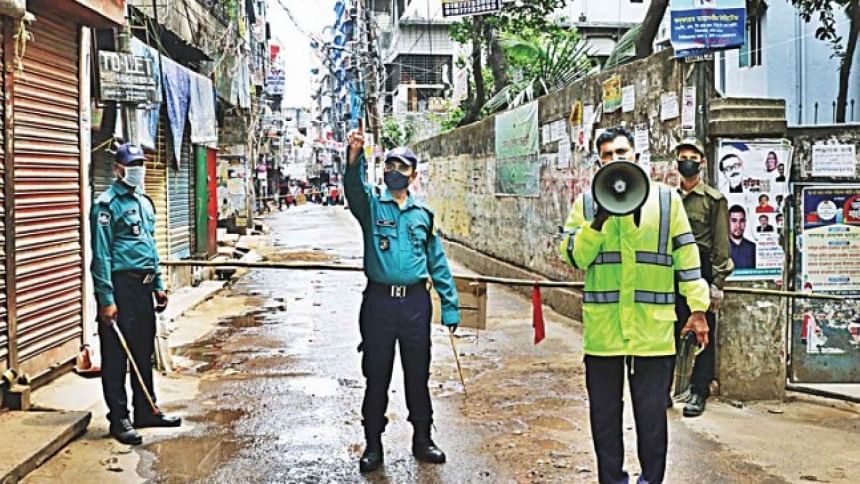 The National Technical Advisory Committee (NTAC) on Covid-19 today recommended "complete nationwide shutdown" for 14 days to curb the surge of infections.
It said the "piecemeal" steps taken by the government -- imposing restrictions on different districts -- have raised questions about effectiveness.
The recommendation came at NTAC's 38th meeting held last night, said a press release issued this afternoon.
They also said they had a discussion with top Indian experts to know their experience of the latest spike in transmission and lockdown in India.
"As per their [Indian experts'] opinion, the transmission came under control where complete shutdown was imposed [in India]. To prevent loss of people's lives, the committee unanimously recommended complete shutdown for at least 14 days countrywide, as the transmission has gone out of control," reads the press release signed by Dr Mohammad Shahidullah, president of NTAC.
They recommended to keep all transports except those involved in emergency services and offices closed. "Otherwise, the health system will be insufficient, whatever preparations we have," it reads.