Govt satisfied with Nusrat murder verdict: Quader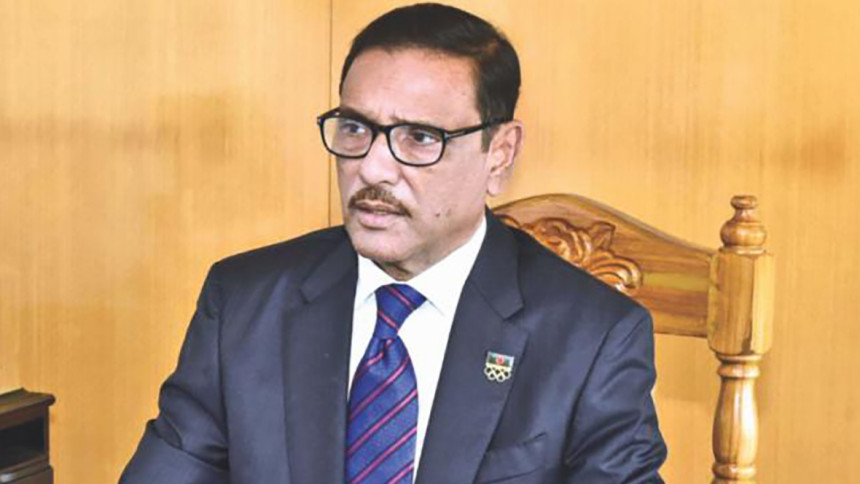 Road Transport and Bridges Minister Obaidul Quader today said the government has expressed satisfaction over the verdict in the murder case of Sonagazi madrasa student Nusrat Jahan Rafi.
"All the 16 accused were sentenced to death in the Nusrat murder case. The trial of the case was completed speedily…that's why we, on behalf of the government, express satisfaction," he told a press conference on contemporary affairs at the Secretariat here.
Noting that there is no adverse reaction over the verdict of the Nusrat murder case, Quader said: "I think her family would also be satisfied".
About the Road Transport Act, 2018, he said all expected the implementation of the act.
The road transport and bridges minister said the government is going to enforce the Road Transport Act from November 1 without amending the provision of punishment. There were some objections about the law from the transport sector, but the nation demanded its implementation and that is why the government is going to enforce the road safety act, he said.
Replying to a question about the violence erupted in Borhanuddin upazila of Bhola following a Facebook post that reportedly hurt religious sentiment, Quader said the law enforcement agencies got some information from video footage.
"As per the instruction of Prime Minister Sheikh Hasina, works continue to detect perpetrators. Action will be taken against them," he added.
About the strike of cricketers, Quader, also Awami League general secretary, said it was peacefully resolved in a decent manner.