Nur Hossain's extradition soon?
West Bengal govt seeks dropping charges against him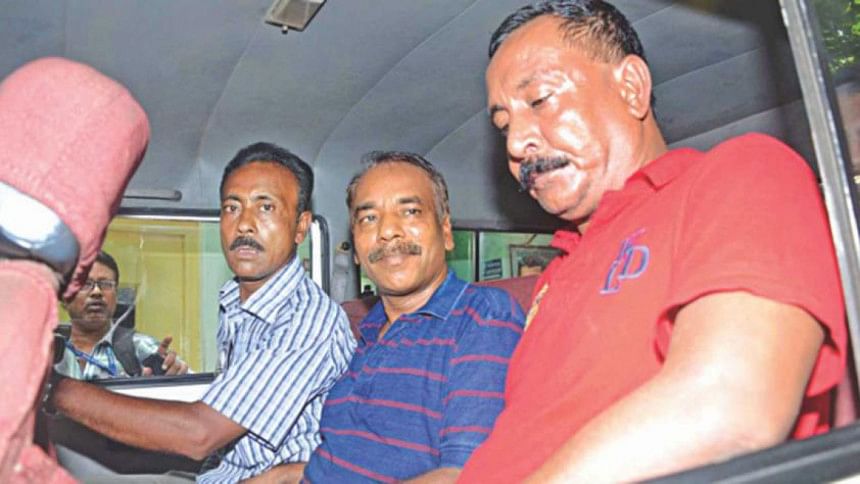 The process of extradition of Nur Hossain – the prime accused in Narayanganj seven murder – from India seems to be gathering momentum with the West Bengal government seeking to withdraw charges of trespassing against him.
The Indian state has moved the Barasat CJM court to drop all charges against Nur Hossain before another court framed charges against him.
District Judge Probir Kr Mishra in North 24 Parganas District was scheduled to frame charges against the Nur Hossain and his two associates – Wahaduzaman Shamim and Khan Suman – today.
But after the proceedings began today, the court was told that the West Bengal government had appealed for withdrawing the charges against Hossain.
"Once the state government withdraws the case, it will be very easy to extradite Hossain to Bangladesh," said Anup Ghosh, counsel of Wahaduzaman Shamim and Khan Suman who were also arrested with Hossain on the same charge.
The CJM court will hold hearing on the appeal to drop the charges against Nur Hossain on September 21.
Meanwhile, the trial of Shamim and Suman will continue, said Anup Ghosh.
Nur Hossain has been detained at Dum Dum Central Jail.