Road transport bill to be placed in parliament today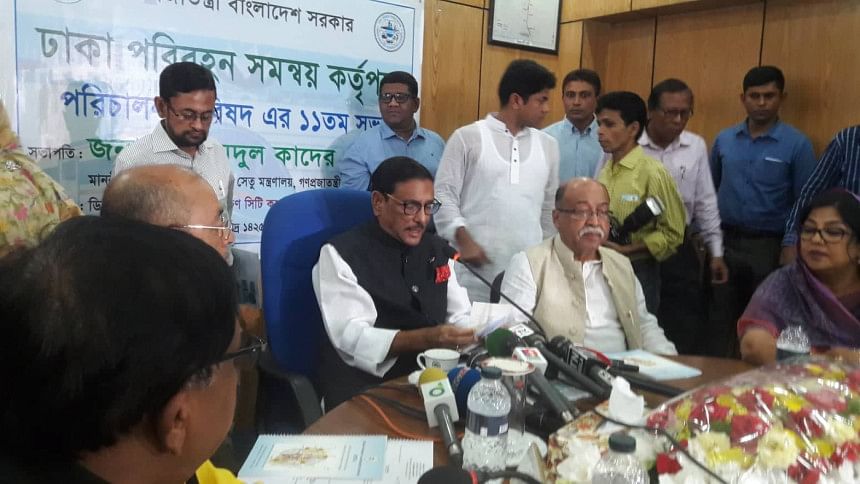 The proposed Road Transport Act 2018 will be placed before the parliament today, Road Transport and Bridges Ministry said yesterday.
The cabinet on August 6 passed the proposed law keeping maximum punishment of five years' imprisonment for causing death to a person by reckless driving, drawing strong criticism from road safety campaigners who termed the sentence insufficient to end anarchy on roads.
At a programme yesterday, Road Transport and Bridges Minister Obaidul Quader said he would place the proposed law before the parliament on Sunday. It would then be sent to a parliamentary standing committee and will hopefully be passed in the last session of parliament in October, Quader said.
However, later in the day, the ministry said the proposed law will be placed before the parliament today, instead of Sunday.
In March last year, the cabinet approved on principle the proposed legislation -- Road Transport Act -- but it remained shelved at the law ministry for more than a year for vetting, amid opposition from transport owners and workers to some of its provisions.
But the government decided to place the draft law before the cabinet amid nationwide student agitation for road safety, following the death of two college students in the capital under a bus on July 29.