Issue ruling on who the opposition is in parliament: opposition chief whip to speaker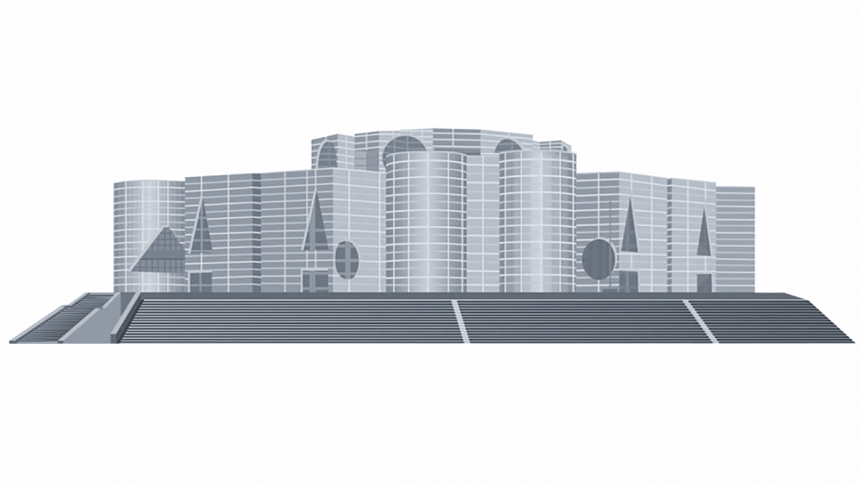 Criticising BNP MP Harunur Rashid for claiming to be the "main opposition", Opposition Chief Whip Mashiur Rahman Ranga today demanded that the speaker of parliament give a ruling clarifying who the opposition is.
Speaking during the general discussion on the proposed budget for 2020-21, Jatiya Party lawmaker Ranga said an MP (BNP MP Harun) claimed to be an "opposition lawmaker" a while ago and he repeatedly shouted that he is an opposition MP and there is no other opposition in the parliament.
Addressing Deputy Speaker Fazle Rabbi Miah, who was presiding over the sitting at that time, Ranga said, "You are the custodian of the House. Please give a ruling over who the opposition is."
"He (BNP MP Harun) always says they're the opposition, not Jatiya Party. Why does he say this?" Ranga said, demanding Harun's words be expunged from the proceedings of the parliament.
Ranga also added that the opposition leader, deputy opposition leader and opposition chief whip are there in parliament, but Harun always claims BNP is the opposition.
The JP MP, also former state minister for LGRD in the last cabinet of Sheikh Hasina's government, also criticised Harun for saying the parliament was not formed through "proper ways".
"In which year was the parliament formed in proper ways? The parliament which was formed during the regime of BNP lasted only for 15 days," Ranga said.
Harun was not in parliament at the time as he walked out. He claimed that the deputy speaker was interrupting him while he was delivering his speech.