'Prevent incidents of hurling brick chunks at trains'
Railways minister urges all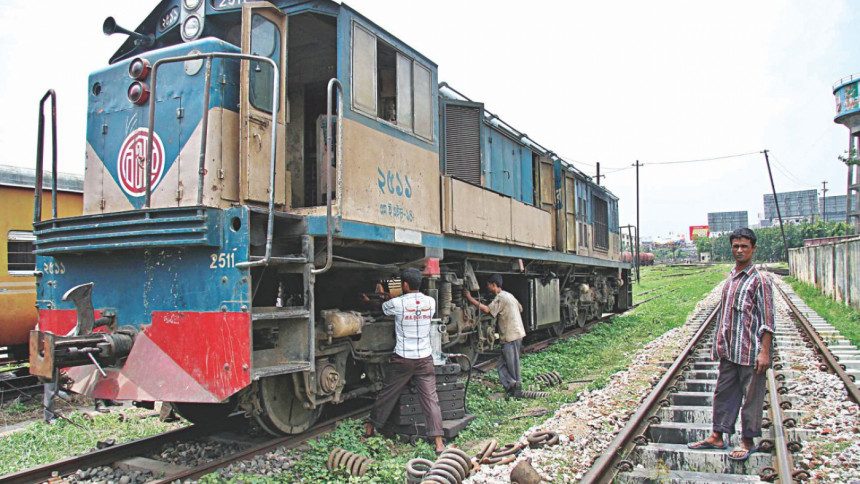 Railways Minister Nurul Islam Sujan urged all people to build awareness to prevent incidents of throwing brick chunks at trains.
The minister made the call following media reports on such incidents recently, said a press release of the ministry.
The minister said some miscreants are trying to make the train journey unsafe by hurling brick chunks to running trains.
"Some train passengers sustained injuries or even died when brick chunks were thrown to the running trains by the miscreants," the release added.
Recently, miscreants hurled brick chunks at a train when Jatiya Sangsad Speaker Dr Shirin Sharmin Chaudhury was travelling to the northern part of the country by the train, the statement reads. However, she escaped the incident, but a window of the train was damaged by the brick chunk. The incident created a panic among the passengers, the release added.
Apart from the incident, a four-year-child Jishan and his mother received injuries on their heads as miscreants hurled stones at Padma Express on Sunday. Now, the child has been battling for his life at a hospital.
"Hurling brick chunks or stones at any train is a serious crime," the minister said. He called upon the people, living near rail lines, to remain alert about the criminals and hand over them to the law enforcers.
He also asked the law enforcers to identify the culprits and take action against them if any vested quarter is involved with the incidents, the release added.