Padma bridge to be named after PM
Says Quader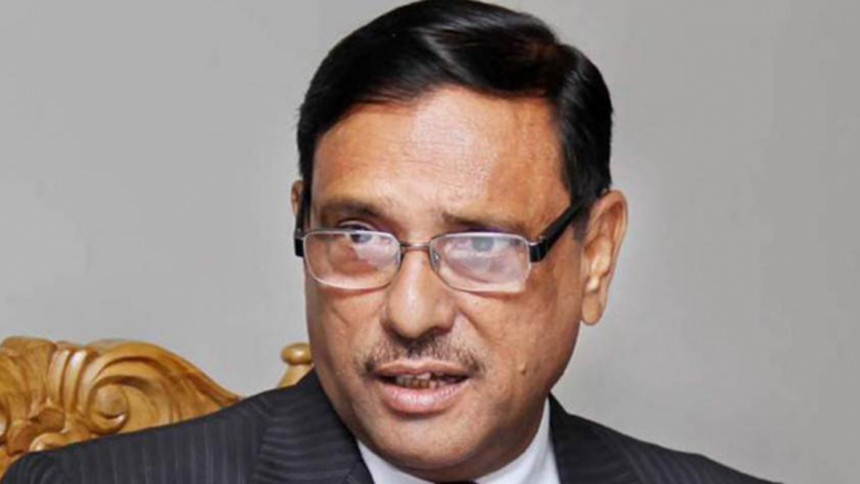 The under-construction Padma bridge will be named after Prime Minister Sheikh Hasina, said Road Transport and Bridges Minister Obaidul Quader yesterday.
He said this while talking to journalists as he visited the project site at Jajira upazila of Shariatpur in the afternoon.
Quader, also the general secretary of Awami League, said 70 percent work of the main bridge and 59 percent of the overall project have already been completed.
The premier will inaugurate the 60 percent work completion of the project including its approach road on Mawa-Bhanga stretch in Madaripur, 1.3km river protection work, box slab on railway of Padma bridge and six-lane approach road connecting Bhanga on October 13, the minister said.
"The work of Padma bridge has been delayed due to natural calamities. Otherwise, it would have been completed in proper time," he said.