Failed to bring discipline on the road: Quader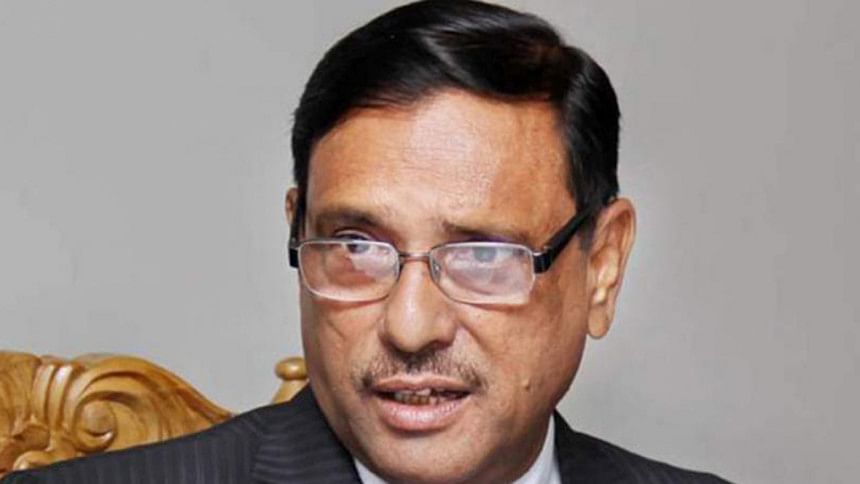 Road Transport and Bridges Minister Obaidul Quader yesterday said road accidents have become a major concern, once again admitting his failure to bring discipline in the road transport sector.
"Actually, discipline has not returned on roads. I am admitting this," Quader said while replying to a question at a press briefing at his secretariat office.
Quader, who has been at the helm of the ministry for over seven years, at a programme on October 22 last year, had admitted his failure in ensuring discipline in the road transport sector.
Days after taking charge of the ministry for the third time, Quader on January 10 said bringing discipline on the road will be his first priority.
Road accidents are taking a toll on people's lives and the country's economy, due to lack of discipline in the transport sector, say experts.
At least 4,439 people were killed and 7,425 injured in 3,103 accidents last year, according to road safety campaign Nirapad Sarak Chai. According to Bangladesh Jatri Kalyan Samity, at least 7,221 people were killed and 15,466 injured in 5,514 road crashes last year.
Quader yesterday reiterated that considering the level of progress in infrastructure, discipline in the road transport sector has been unsatisfactory.
"For this reason, accidents and congestion happen. However, we are trying to make some development in this regard," he said.
The minister said he will call the meeting of National Road Safety Council (NRSC) very soon and will discuss these issues.
"We will reform the committee and consider some new programmes," he said, mentioning programmes taken by Bangladesh Road Transport Authority and Road Transport Coordination Authority.
The minister said he will call experts in transport sector at NRSC meeting, seek report from them, and considering their recommendations and if necessary, a task-force will be formed to control the situation.
"Road accidents are a major concern for us. Denial would not yield anything," he said, adding that comparison with other countries will not benefit anyone.
He also blamed a group of politicians and people's representatives for small vehicles operating on highways, ignoring the High Court ban.