Eight killed in three road accidents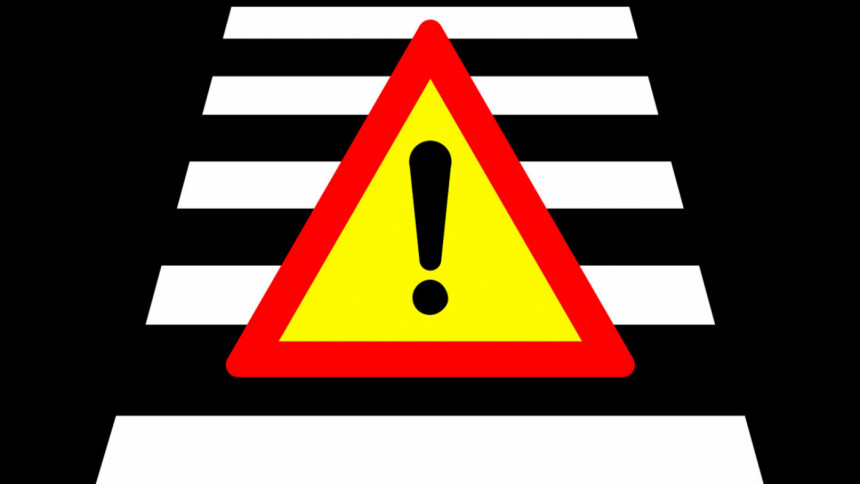 At least eight people, including three children, died in separate road accidents in Chandpur, Laxmipur  and Dhaka yesterday.
In Chandpur's Shahrasti upazila, a speeding CNG-run auto-rickshaw collided head-on with a bus yesterday morning. Six people, who were all passengers of the auto-rickshaw, were killed. 
The dead were identified as: Moni Begum, 28, her son Rumman Hossain, 8, Abul Kalam, 62, Ranjit Chandra, 52, Md Shahjahan, 62, and Fakhrul Islam, 75.
Officer-In-Charge (OC) of Shahrasti Police Station Md Shah Alam said the incident took place around 9:15am when a Gazipur-bound Cordova Paribahan bus collided head-on with the auto-rickshaw near Kakoirtola Bazar area on the Chandpur-Cumilla road.
Four of the passengers died on the spot, one died on the way to hospital and an-other at Cumilla Medical College Hospital, the OC said. 
Swapan, the driver of the CNG auto-rickshaw, was in critical condition and undergo-ing treatment at the hospital, he added. 
According to witnesses, the CNG-run auto-rickshaw, after picking up the six pas-sengers from Kachua's Jagotpur area, was moving with excessive speed and over-took four to five vehicles before it collided head-on with the bus. 
Agitating locals barricaded the Chandpur-Cumilla regional highway and vandalised some vehicles.
However, police took control after around two hours and removed the barricade, af-ter which vehicular movement went back to normal.
Jihadul Kabir, superintendent of Chandpur police, said legal action would be taken after investigating the cause of the accident. 
Meanwhile in Laxmipur, a madrasa student was run over by a speeding pickup van while he was crossing a road in Shakchar area on his way to school around 10:00am.
The dead was identified as Md Yasin Hossain, 9, student of Hamid Miaji Madrasa.
He was taken to Laxmipur General Hospital in critical condition, where doctors de-clared him dead.
Blocking the road with logs, locals staged a protest against the accident for an hour.  
In another incident, a fourth grader was killed after a covered van hit him in Majar road area of Mirpur yesterday afternoon.
The dead was identified as Mafim Sarkar, 12, a student of Mirpur RC Primary School.
The accident took place in front of Prime University around 1:30pm when the victim was riding a bicycle.
He was declared dead at National Institute of Neurosciences and Hospital.
Selimuzzaman, officer-in-charge of Darussalam Police Station said, police seized the covered van and also detained its driver Shamim Hossain, 25.
(A Chandpur correspondent and our Noakhali correspondent contributed to this re-port)