Greed knows no bound
2,000kg jelly-filled lobsters destroyed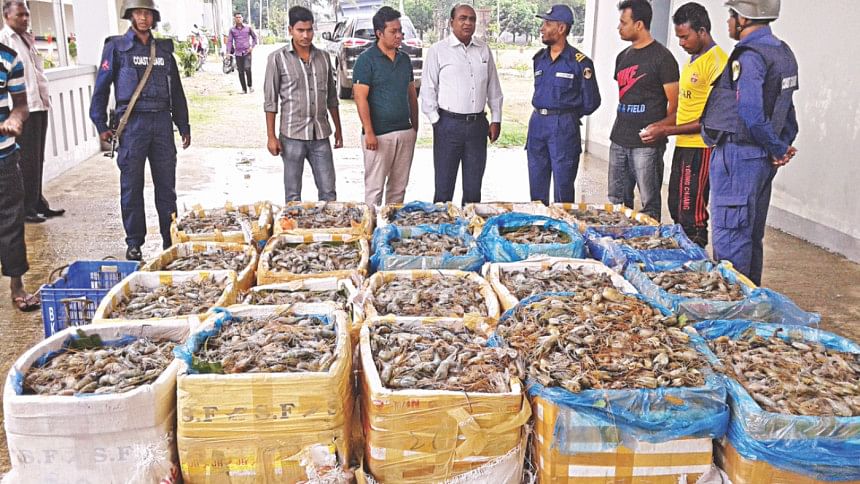 Coast guards yesterday destroyed around 2,000kg of lobsters worth about Tk 10 lakh in Chandpur as those were found injected with jelly.
Lt Enayetullah, station commander of Chandpur coast guard, said they recovered the lobsters after raiding Harina Ferry ghat, Alurbazar and Chandpur Machh ghat on Thursday.
"Some traders used jelly to increase the weight of lobsters," he said, adding that they conducted the drive acting on a tip-off.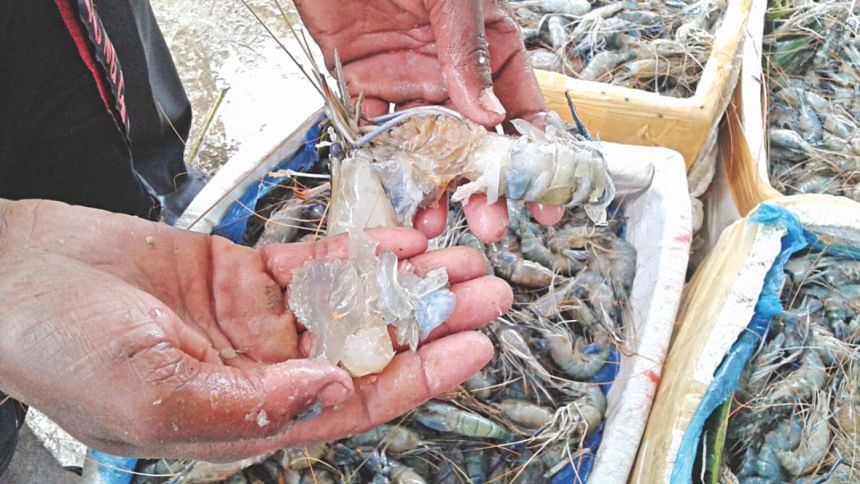 Following test, they found that each lobster contained 100-150 grams of jelly.
Chandpur Executive Magistrate Litus Loren Chiran said the lobsters were buried under soil on the bank of river Dakatia in Ichli area.
Chandpur Deputy Commissioner Abdus Sabur Mondal said jelly was injected into the head of the lobsters. "We've sent a sample to a Chittagong lab to examine whether the jelly is poisonous."