HC wants to know names behind milk adulteration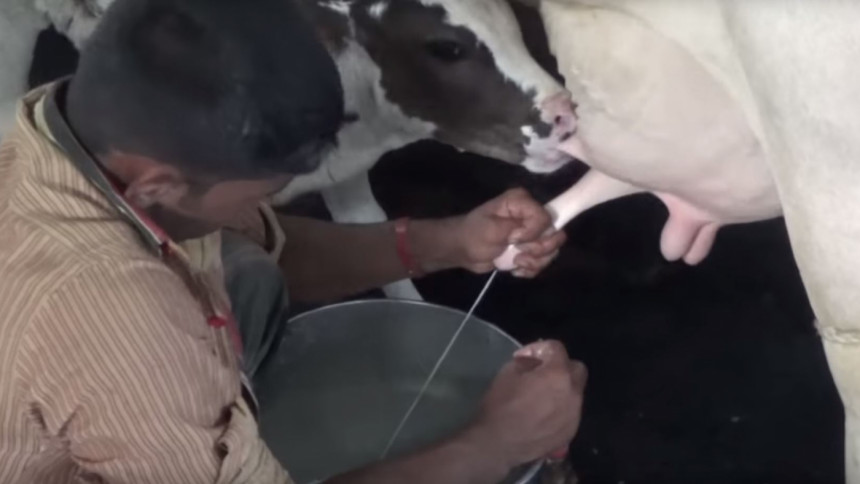 The High Court today asked Bangladesh Food Safety Authority (BFSA) and Bangladesh Standards and Testing Institution (BSTI) to submit separate reports detailing the names of companies and persons responsible for the adulteration of raw cow milk, curd and fodder.
The BFSA and BSTI have been ordered to submit the reports before the court by June 23.
While hearing a suo moto (voluntary) rule, the court also asked Prof Shahnnila Ferdousi, head of the National Food Safety Laboratory (NFSL), to appear before this court before it on May 21 along with the study report prepared by her organization on raw cow milk.
The NFSL, in the study report, said that it has found the presence of excessive levels of lead, pesticides in raw cow milk, regular consumption of which may pose threats to human health.
The study also found a high level of chromium in fodder besides the study found excessive presence of pesticides antibiotics and bacteria in raw cow milk, according to the study.
Today, The High Court bench of Justice Md Nazrul Islam Talukder and Justice KM Hafizul Alam passed the order when the court was holding a hearing on the suo moto rule issued by this court on Feb 11.
During the hearing, the BFSA authorities' lawyer Barrister Faridul Alam told the court that his client could not prepare the report on the companies and the individuals responsible for adulteration of milk, curd and fodder as it requires more time.
The HC earlier on May 8, directed the BFSA to submit the report to it by today.
ACC's lawyer Syed Mamun Mahbub told the court that the commission could not take actions against those responsible as the BSTI and BFSA did not give any reports to the commission.
Deputy Attorney General AKM Aminuddin represented the state.
WHAT DID BFSA SAY ABOUT MILK ADULTERATION?
Bangladesh Food Safety Authority on May 9, submitted a test report to the High Court and said it found harmful elements in most of the 190 samples of raw and packed liquid milk, curd, and fodder.
The samples were tested at the National Food Safety Laboratory.
Of the 96 samples of the raw milk tested, 93 had total plate and coliform counts above the permissible limits, the Food Safety Authority report said, adding that salmonella was found in one sample.
It said according to a chemical analysis, lead was found above acceptable limits in five samples, aflatoxin in three samples, tetracycline in 10 samples, ciprofloxacin in one sample, and pesticide (endosulfan) in nine samples.
The report added that of the 31 (21 local and 10 imported) samples of the packed liquid milk, 17 had the total plate and coliform counts at harmful levels.