Govt's cash support: TIB for exemplary punishment of those involved in irregularities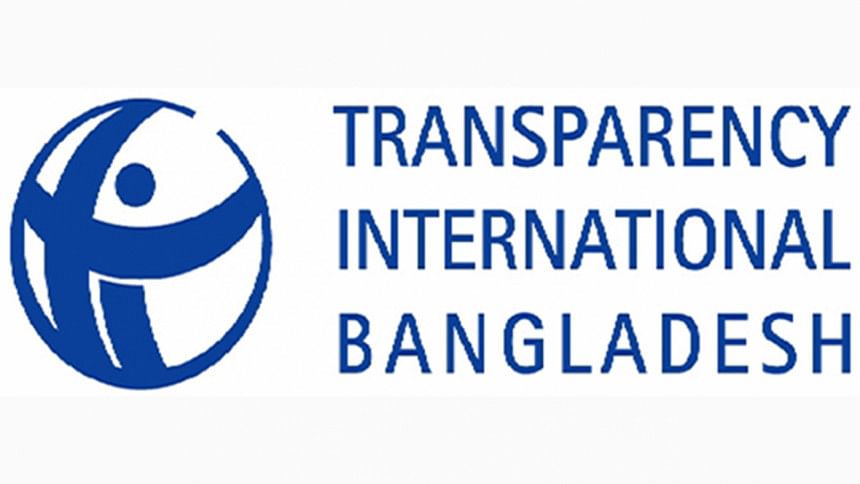 Transparency International Bangladesh today demanded exemplary punishment for those involved in irregularities in preparing lists of beneficiaries of the government's cash support for 50 lakh poor families.
Besides, the graft watchdog expressed concern over no effective steps being taken for publishing probe report on the "N-95 mask scandal" and demanded accountability of the culprits involved in the scam.
In a statement issued today, TIB expressed worries over inclusion of many affluent persons and solvent relatives of public representatives in the lists of the cash support programme.
To make sure that the cash support reaches the poor, underprivileged and those who became insolvent due to the pandemic, TIB called upon authorities concerned to publish the beneficiaries' complete list in the website.
"We are disappointed and worried over a vested quarter's corrupt mentality and role in the programme which is the government's most important people-oriented initiative in this critical moment of the nation," said TIB Executive Director Dr Iftekharuzzaman.
Referring to media reports, he said using a single mobile number against 200 beneficiaries cannot be unintentional.
Dr Iftekharuzzaman said the country's destitute and underprivileged groups are at higher risk of being affected by the pandemic while low-income groups who turned jobless due to stagnant situation have also become vulnerable due to the coronavirus outbreak.
Inclusion of names of the affluent and solvent relatives of public representatives reflected the despicable and brutal mentality of the persons involved in preparing the list.
Dr Iftekharuzzaman also said doctors and health service workers are providing treatment to coronavirus infected persons and other patients by taking huge health risks and putting their own lives in danger.
However, he said, there has been no solution yet regarding the irregularities that took place over the supply of mask for the health professionals. Mask is an imperative safety gear for the healthcare service providers in this situation, he added.
Although the health and family welfare ministry's own probe committee submitted reports, the minister concerned did not get "opportunity to go through the report", nor any step has been taken in this regard, which is truly sad, the TIB executive director also said.
Question remains whether those involved in the scandal have any link with a section of the ruling quarter who are active to safeguard them, or they are even more powerful, he added.