First ever liver transplant surgery conducted at public hospital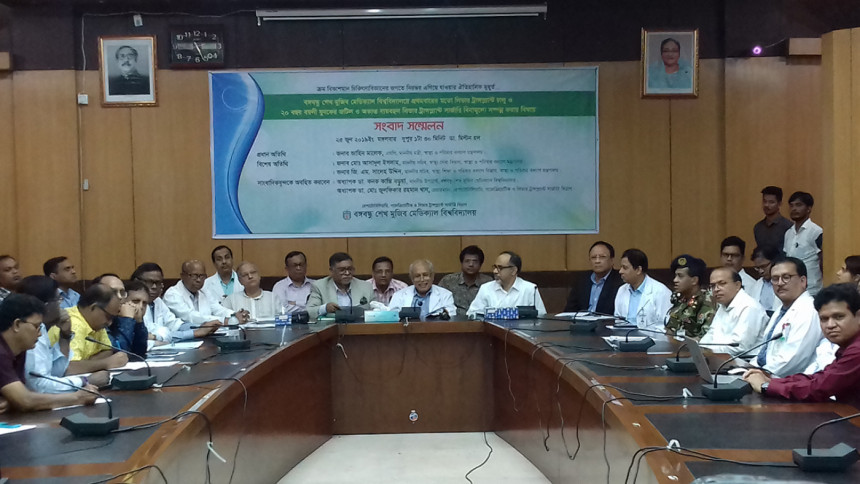 Bangabandhu Sheikh Mujib Medical University has successfully conducted a liver transplant surgery, first of this kind in a public hospital.
The free of cost surgery was conducted yesterday on a 20-year-old man after his mother donated a portion of her liver to him, Professor Dr Zulfiqar Rahman Khan, head of Hepatobiliary, pancreatic and liver transplant surgery department said during a briefing at BSMMU today.
He was diagnosed with Liver Cirrhosis in 2017, the professor said.
Health and Family Welfare Minister Zahid Maleque was present during the briefing held at BSMMU today and hailed the surgery as a milestone in the public healthcare sector of Bangladesh.
"It's a milestone, we are very proud and hope this turns out successful," he said during the briefing.
A team of doctors led by Professor Dr Zulfiqar Rahman Khan conducted the 16-hour long surgery on the man from 6:00am yesterday.
"We are very hopeful. It has been a great success so far," Dr Zulfiqar told The Daily Star.
Previously four other liver transplant surgeries were conducted in private hospitals of Bangladesh and have had a 50-50 success rate so far.