No monkeypox case detected in Bangladesh yet, BSMMU says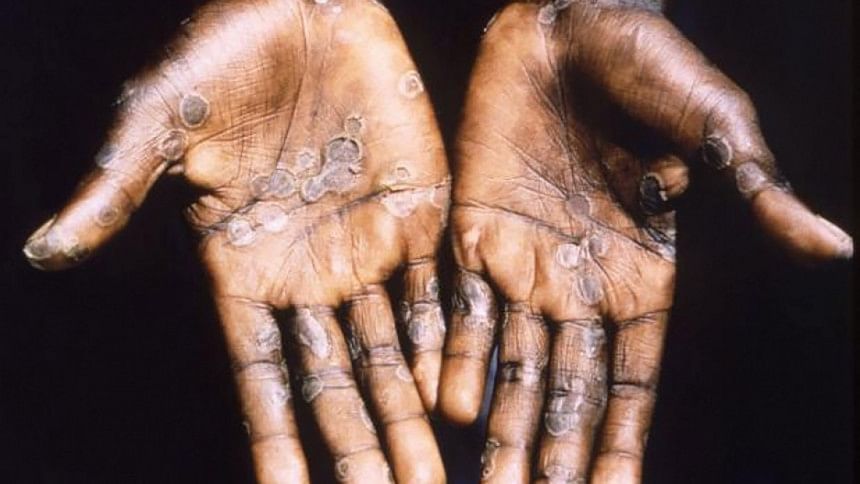 No monkeypox case has been detected in Bangladesh yet, Dr Md Sharfuddin Ahmed, vice-chancellor of Bangabandhu Sheikh Mujib Medical University (BSMMU) said today.
He said this during an emergency press briefing arranged by BSMMU.
"We are ready to tackle the monkeypox virus the same way we have dealt with the coronavirus pandemic under the leadership of Prime Minister Sheikh Hasina. We have also not allowed the black fungus to cause panic in Bangladesh," the BSMMU VC said.
"By avoiding rumours or preventing panic among the people of the country, we can keep the nation safe from this disease as advised by the health experts," he said.
Yesterday, a social media post claiming that monkeypox infection was detected in a patient at BSMMU, went viral. However, it was a rumour, the doctor also said.
"The matter was first brought to our attention by some responsible journalists," he added.
"We sought cooperation from the journalists and the Cyber Crime Investigation unit of the Counter Terrorism and Transnational Crime (CTTC) of Dhaka Metropolitan Police in order to find the source of the rumour," Md Sharfuddin Ahmed also said.
With their help, it was found out that the rumour was posted quoting Dr Asif Wahid Arko, assistant surgeon of Noakhali Senbagh Health Complex, he said.
When Dr Asif was contacted, he said he was not aware of any such incident.
Dr Asif, who is also a newly admitted resident of the urology department of BSMMU, claimed that he did not make any such post on his social media account, the BSMMU VC added.