Humanity was all she believed in
First organ transplantation from brain-dead patient makes history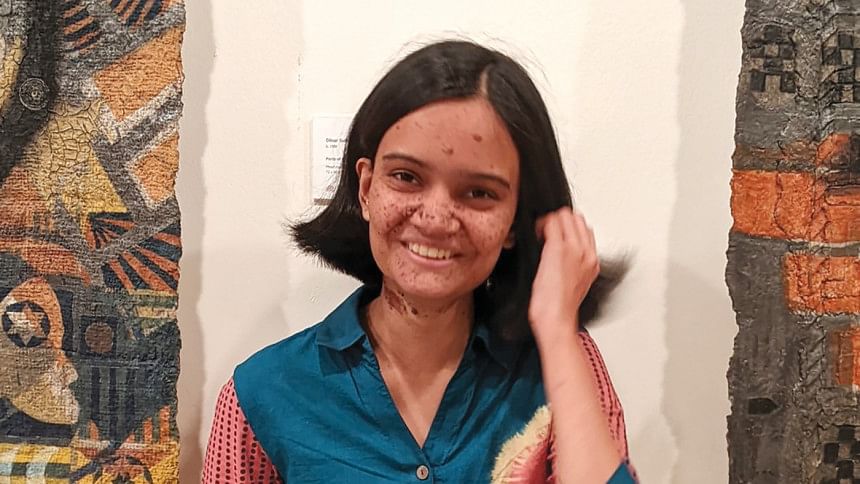 Twenty-year-old Sara Islam's consent to donate her organs after her death has given new life to four, two with completely damaged kidneys and two without eyesight, in the country's first successful transplantation of organs from a brain-dead patient.
The transplants took place at Bangabandhu Sheikh Mujib Medical University, National Kidney Foundation and Sandhani Eye Hospital.
Sara Islam, a rare tumour patient, was admitted to the Intensive Care Unit at BSMMU on Monday as her health deteriorated after undergoing a surgery on her brain tumour in India recently.
Sara had been suffering from tuberous sclerosis, a rare genetic condition that causes mainly non-cancerous tumours to develop in different parts of a patient's body since early childhood.
As her mother consented to donate Sara's organs, surgeons started the transplantation surgeries, known as cadaveric transplantation, after she was declared clinically dead on Wednesday.
"It is a milestone in the medical history of our country. We honour the sacrifice of Sara and her family," Prof Sharfuddin Ahmed, vice-chancellor of BSMMU, told journalists while briefing them on the transplantation yesterday.
The kidney and eye receivers were selected from the databases of eligible patients at BSMMU, the National Kidney Foundation and Sandhani Eye Hospital in Dhaka, authorities said.
Surgeons transplanted the kidneys into Shamima Akter and Hasina Akter at the BSMMU and National Kidney Foundation. Both patients were in their 30s.
Similarly, surgeons transplanted Sara's eyes into Suzon, 30, and  Ferdous Akter, 56, at the BSMMU and Sandhani Eye Hospital. One of them had acquired blindness while another had blindness since birth.
All the recipients are doing well, according to physicians.
Prof Habibur Rahman Dulal, a renal transplantation surgeon at the urology department at BSMMU, headed the kidney transplantation team at the BSMMU.
Speaking at the press conference, Habibur highlighted the misconception about cadaveric organ transplantation in the country.
"If cadaveric transplantation can be done on a big scale, thousands of lives can be saved. But we have a religious misconception which should be addressed," he said.
Kidney transplantation from living donors began in the country in 1982. But taking a kidney from a clinically dead patient was legally restricted.
In 2018, the organ donation law was amended allowing collection of organs from the clinically dead with consent from relatives.
Calling for a social movement to normalise cadaveric organ donation, Prof Dr Harun Ur Rashid, chief consultant in nephrology at the National Kidney Foundation, said, "This is a very good start to the cadaveric kidney transplantation."
He said that around 2,000-2,500 kidneys can be collected from around 5,000 deceased who die in road crashes each year. "If we can do this, we would be able to transplant 1-2 kidneys daily."
He also praised the sacrifice of Sara and her family.
Speaking at the occasion, Sara's mother Shobnom Sultana, a schoolteacher in the capital, said her daughter was a divine child to her and everyone closest.
"Sara wished that I would donate her organs for research… She believed in humanity," Shobnom said.
Sara's first namaz-e-janaza was held on the BSMMU mosque premises yesterday morning while the second one was held at Taqwa Mosque in Azimpur.
She was laid to eternal rest in the Azimpur graveyard.