2 'muggers' killed in Satkhira 'gunfight'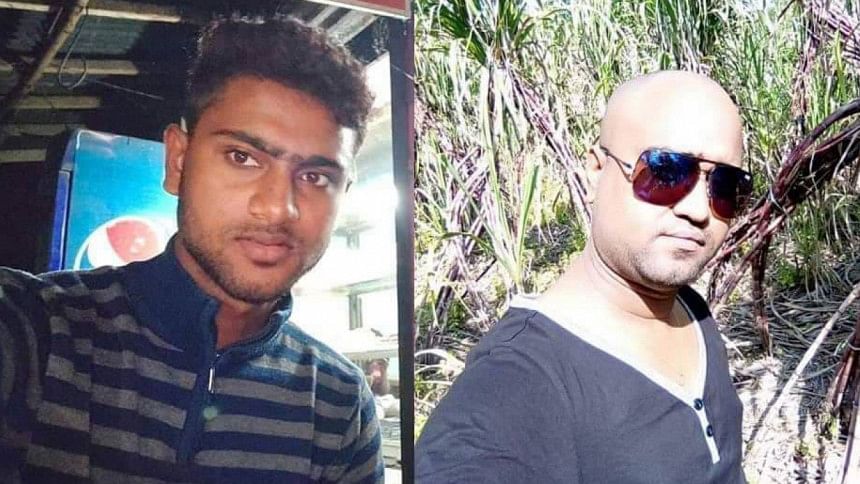 Two alleged criminals were killed in a "gunfight" with police in Satkhira town early today, hours after they were arrested in a mugging case.
The deceased are Mamunur Islam alias Dwip, 22, of Munjitpur area in the town and Abdul Sabur Sardar Saifur Rahman, 33, of Ujirpur area in Kaliganj upazila, reports a correspondent from Satkhira.
Additional Superintendent of Police (Satkhira Sadar Circle) Mirza Salauddin confirmed that both of them were involved in mugging and also were accused in a murder case.
A one-shooter, four bullets, 2 sharp weapons and a motorcycle used by the "muggers" were recovered from the spot, he said.   
Police picked up the duo from Satkhira New Marker area yesterday in a case filed after snatchers looted Tk 26 lakh from a bKash agent at gun point on Satkhira-Kaliganj road on October 26 this year.
Around 3:00am today, a joint team of Kaliganj police and Detectives Branch of police started a drive along with the two alleged criminals on the bypass road of the town to recovered firearms.
As soon as they reached Kamalnagar intersection, the associates of Dwip and Saifur opened fire at the law enforcers and tried to snatch the two "muggers".
In response, the team also shot fires, triggering the gunfight, police said.   
Dwip and Saifur came in the line of fire and died on the spot, said Md Mostafizur Rahman, officer-in-charge of Satkhira Sadar Police Station.
Police recovered the bodies and sent those to Satkhira Sadar Hospital for autopsy.