'Drug trader' killed in Cox's Bazar 'gunfight'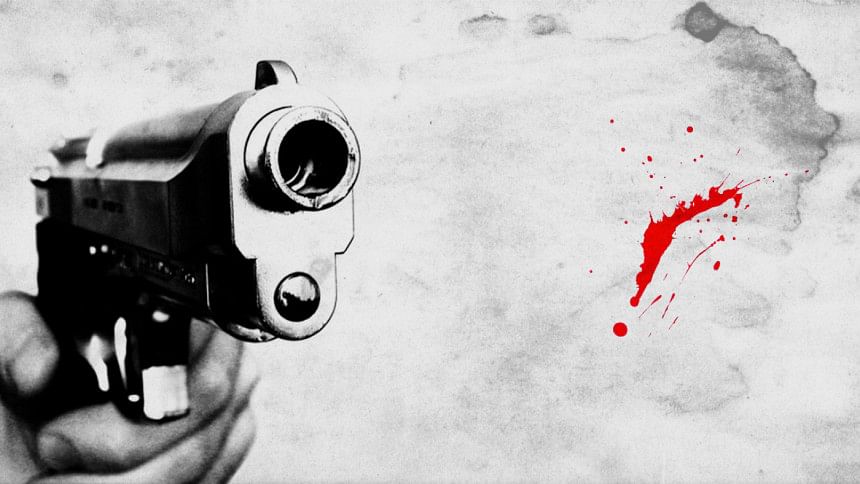 A suspected Rohingya drug trader was killed in a reported gunfight with members of Border Guard Bangladesh (BGB) at Ledar Churi in Teknaf upazila of Cox's Bazar early today.
The deceased was identified as Nur Kabir, 28, son of Motaleb of Myanmar.
During regular patrolling, a team of BGB-2 challenged a group of people who were digging earth in the area around 1:00am, said Commanding officer of BGB-2 Lieutenant Colonel Mohamamd Faisal.
Sensing danger, the criminals fired at the BGB men, forcing the latter to fire back in self-defence.
At one stage, Nur Kabir was caught in the line of fire and suffered bullet wound while the others managed to flee the scene.
Later, he was taken to Sadar Hospital where the doctors declared him dead.
The BGB men recovered one gun, two cartidges and 1.20 lakh pieces of yaba tablets from the spot.