1,61,323 drug peddlers sued in 2018: Home minister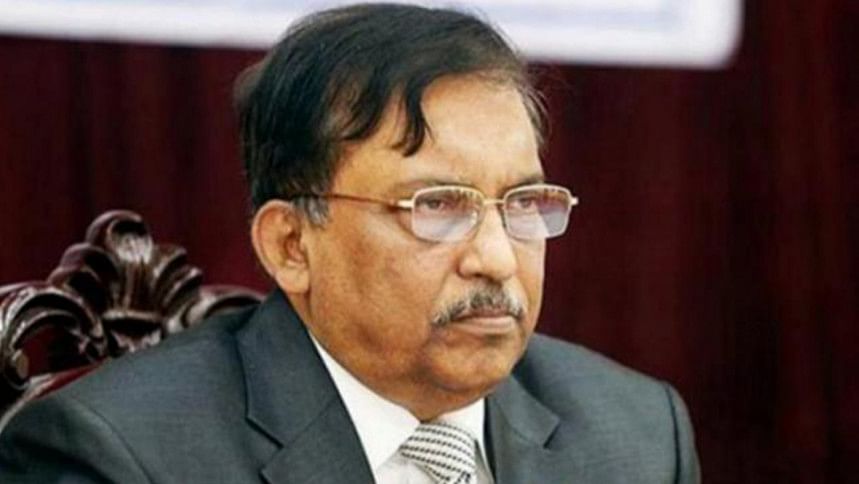 Home Minister Asaduzzaman Khan today informed the parliament that law enforcement agencies lodged 1,19,878 cases against 1,61,323 drug peddlers in 2018.
A total of 6,156 cases against 6,671 drug peddlers were lodged between January to May this year, the minister said while answering to a query of Jatiya Party MP Mujibul Haque.
He said that illegal drugs entered Bangladesh from India and Myanmar.
"Although Bangladesh is not a drug producing country, but the geographical location Bangladesh is now under the problem of drugs," he said.
He said that the much-talked-about drug Yaba is coming from Myanmar while cannabis, phensidyl, heroine and injectable drugs are coming from India.
He mentioned that Yaba mainly enters Bangladesh territory crossing the Naf river from Myanmar.
"To prevent the entry of Yaba in Bangladesh the government has created a temporary circle of Narcotics Control Department comprising of nine officials. Besides, in Cox's Bazar district an anti-narcotics team of 19 officials including 10 battalions of Ansars are working," he said.
He also said that the government has a plan to establish a naval unit at Teknaf to stop drug smuggling.
At present Ansars have been deployed in five bordering districts while the necessary number of Ansars will be deployed gradually in other bordering districts of the country along with the officials of Narcotics Control Department, he said.
The home minister while answering to another query from ruling Awami League MP Mouazzam Hossain Ratan said that aiming to prevent attacks of the extremists, law enforcers are now keeping the militants, who have secured bail, arrested and the convicted militants under close surveillance.
Asaduzzaman Khan also said that the government is creating positions for police as the number of police was not adequate for maintaining law and order.
Currently, total sanctioned posts for police are 2,12,007 among them 2,01,393 for police and 10,614 for non-police, he said while answering to another query of AL MP Mozaffar Hossain.
He said that the Awami League government in its first tenure created 32,031 posts for police. AL in its second tenure created 48,300 positions and in January this year it decided to create another 50,000 posts for police.